We're coming up on the last couple of months before we get a chance to see Shane Black's The Predator. First the official Twitter account shared a new poster showing the Predator in infrared vision.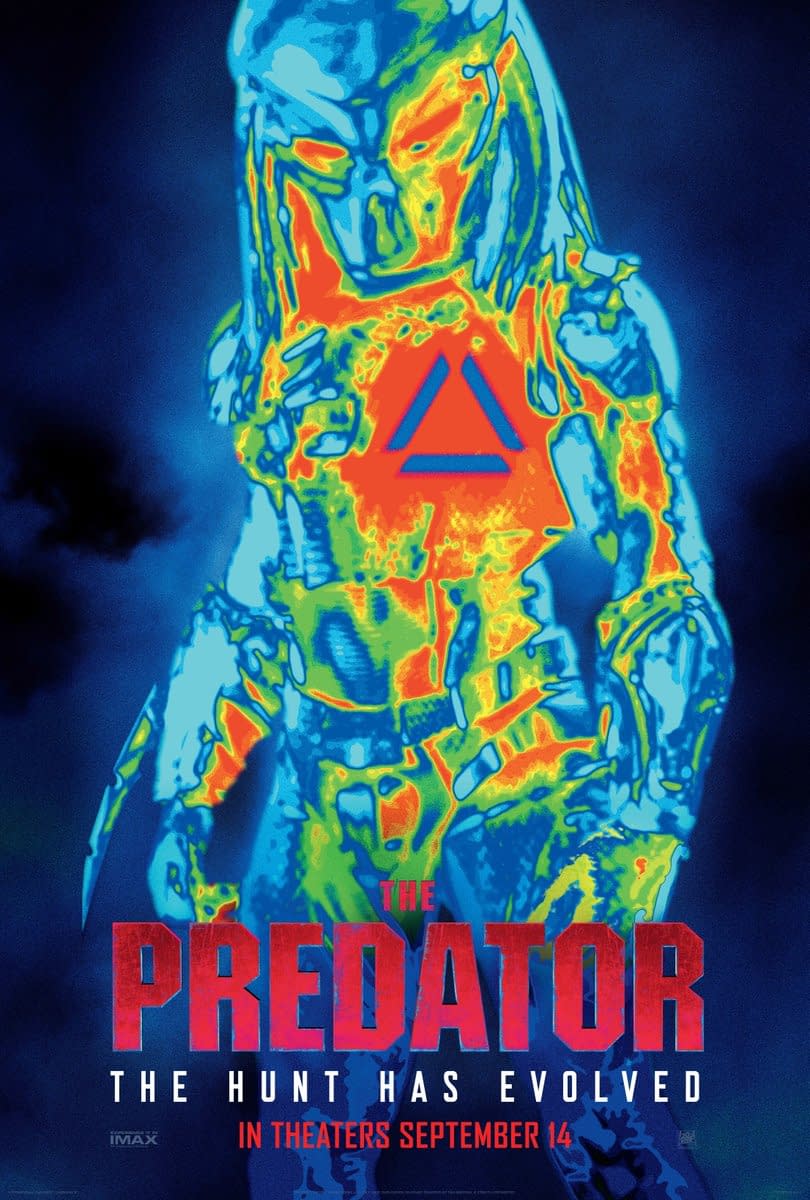 Next we have some new information from Black about the production. While talking to Collider (via Syfy) Black mentioned that a lot of the third act was reshot and some of that had to do with the lighting. The shots that were in the daytime just weren't working for him and needed to reworked into nighttime shots to help with the mood.
"It doesn't look scary in the daytime. Then we decided to streamline the plot so we could go back up and really concentrate on the scarier elements of doing it at night. So literally, as they've said, the difference is night and day. We took everything out of day and put it into darkness."
Out of all of the releases coming out in the next couple of months The Predator might be the biggest unknown quantity. Black has made plenty of good movies but they are usually movies that people don't run out to see. Whether or not this one is going to work is anyone's guess but it's good that Black was able to find something that didn't work in his third act and fix it accordingly. Even if it meant the movie got delayed.
Summary: From the outer reaches of space to the small-town streets of suburbia, the hunt comes home in Shane Black's explosive reinvention of the Predator series. Now, the universe's most lethal hunters are stronger, smarter and deadlier than ever before, having genetically upgraded themselves with DNA from other species. When a young boy accidentally triggers their return to Earth, only a ragtag crew of ex-soldiers and a disgruntled science teacher can prevent the end of the human race.
The Predator, directed by Shane Black, stars Boyd Holbrook, Trevante Rhodes, Jacob Tremblay, Keegan-Michael Key, Olivia Munn, Sterling K. Brown, Alfie Allen, Thomas Jane, Augusto Aguilera, Jake Busey, and Yvonne Strahovski. It will be released on September 14th.
Enjoyed this article? Share it!