Mondo releases new vinyl special editions every single Wednesday. They are they ultimate edition of whatever they put out, featuring extensive liner notes, brand-new commissioned artwork, and always have a limited-edition size. The vinyl itself is usually colored or a photo disc, as well. Basically, it's like the Criterion Collection of movie and gaming soundtracks. This week sees therelease of the soundtrack to John Carpenter's Big Trouble in Little China!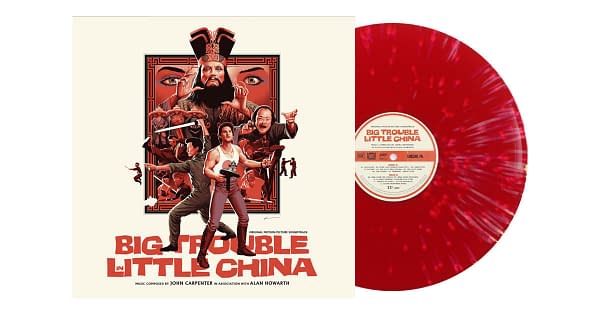 This week we are honored to be releasing the soundtrack to John Carpenter's 1986 cult-classic, BIG TROUBLE IN LITTLE CHINA.

Mondo is proud to present the complete original soundtrack to John Carpenter's '80s classic BIG TROUBLE IN LITTLE CHINA, available on vinyl for the first time in over 30 years. Featuring original artwork by Phantom City Creative and remastered for vinyl by James Plotkin.

The score to BIG TROUBLE IN LITTLE CHINA, composed by Carpenter in association with Alan Howarth, is an outlier in Carpenter's filmography. It's a heavy pulsing synth score that is simultaneously upbeat and haunting. A true genre mashup, both the film and the score are difficult to pin down, which makes their singularity all the more apparent.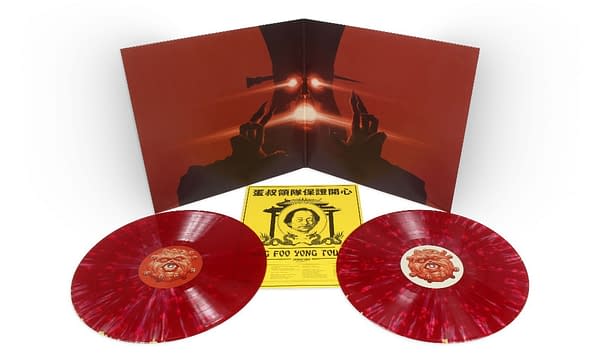 But That is not all the Big Trouble goodness coming from Mondo tomorrow, as two new posters from Phantom City Creative will also be available.
The regular version is limited to 275 for $55, while the variant is limited to 150 at a $75 price tag. Both of these ship in October.
And if THAT wasn't enough, two enamel pins will also be up for order!
Each pin has packaging by Phantom City Creative and costs $10. These will ship in August.
Everything will go up for sale at the usual time of Noon CT tomorrw, Wednesday August 1. This stuff, especially the posters, will seel out fast. Best not to wait and be ready right at that time tomorrow. You can view everything and place you order over at Mondo's website here.
Enjoyed this article? Share it!