We're excited to show off this exclusive clip titled "Hall of Heroes" from the Pacific Rim Uprising home entertainment release, which is on digital download already and hits 4k Ultra HD Blu-ray, Blu-ray, and DVD on Tuesday, June 19th!
Watch as John Boyega's Jake Pentecost walks us through the crazy tricked-out features on the upgraded Jaegers.
This is just one of the many features included in the release — there are also deleted scenes, more deep dives into the Jaegers, feature commentary from director Steven S. DeKnight, and more.
More about Pacific Rim Uprising: John Boyega (Star Wars series) is the rebellious Jake Pentecost, a once-promising Jaeger pilot whose legendary father gave his life to secure humanity's victory against the monstrous "Kaiju". Now an even more fearsome alien threat has been unleashed on the world and Jake is called back into action by his former co-pilot, Lambert (Scott Eastwood), and a 15-year-old Jaeger hacker, Amara (Cailee Spaeny). Rising up to become the most powerful defense force to ever walk the earth, they will set course for a spectacular all-new adventure on a towering scale.
It also stars Charlie Day, Rinko Kikuchi, Burn Gorman, Tian Jing, and Adria Arjona.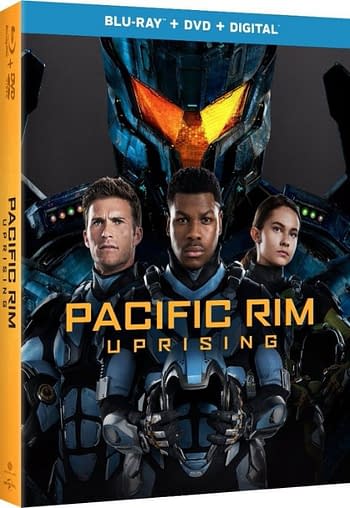 We're excited to check out all the clips in addition to "Hall of Heroes" in the Pacific Rim Uprising features.
Enjoyed this article? Share it!