"A Quiet Place Part II": Director John Krasinski Delays Release Due to Coronavirus
One of the most anticipated sequels of 2020 in A Quiet Place Part II is being pushed back. The coronavirus pandemic affected another release as director John Krasinski announced the postponement over social media.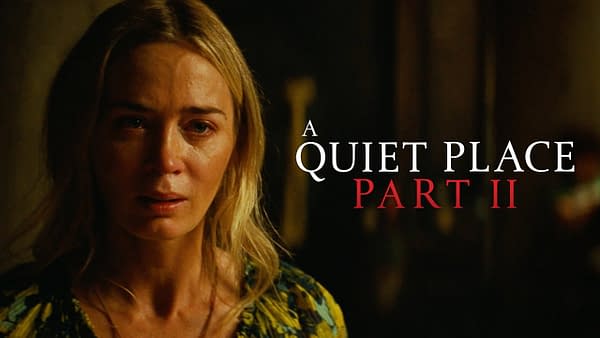 "A Quiet Place" History
Krasinski directed the first two films co-starring with wife Emily Blunt in 2018. She stars in Part II. He indicated it wasn't a good time to see a horror film amid the outbreak and hopes a better time comes to release it to see it together. The Paramount film originally set to hit theaters on March 20, but the last-minute pull affects the weekend box office.
A Quiet Place became a huge success grossing $340 million globally. The sequel takes the Abbott family mobile following the events of the first film looking for someplace habitable.
The Abbott family must now face the terrors of the outside world as they fight for survival in silence. Forced to venture into the unknown, they realize that the creatures that hunt by sound are not the only threats that lurk beyond the sand path.
Other Affected Films
Among other film releases affected by the coronavirus outbreak includes MGM, Universal, and Eon Productions' No Time to Die. The film originally scheduled for April 10 pushed to a November 25 release. Sony pushed family film Peter Rabbit 2: The Runaway from a March release to August 7 after Disney/Pixar's Onward underperformed at the box office.
China and Italy shuttered their cinemas due to the outbreak as part of the quarantine. So far, no US theaters closed. The NBA suspended its 2020 season due to a player testing positive for the pathogen. Sports arenas and talk shows are forgoing live audiences for their programming. Air travel is on high alert with heavy restrictions. Multiple events are canceled or postponed.
Co-written by Scott Beck, A Quiet Place Part II also stars Cillian Murphy, Djimon Hounsou, Millicent Simmons, and Noah Jupe.
There is no set release date for A Quiet Place Part II as of now.