And Now Director Jon Watts Claims Peter Parker Was In Iron Man 2
Do you remember Iron Man 2? Tony Stark (Robert Downey Jr.) was back, Pepper Potts (Gwyenth Paltrow) took over Stark Enterprises, we meet Natasha Romanoff (Scarlett Johansson), James Rhodes (Don Cheadle) got the War Machine armor and Peter Parker visited the Stark Expo. What? You don't remember that last part? Sure you do… Whiplash (Mickey Rourke) has sent all of his drones to attack the Expo and there is this cute kid who stands there and and tries to stop the drone, Iron Man flies in and shoots it, but tells the kid, "good shot." THAT was Peter Parker. Sure he was wearing an Iron Man toy helmet and never said his name… but we have it on good authority that it was Peter Parker's first appearance in the MCU and what inspired him to become a hero. We talked about it yesterday, but it's growing. It's been a long held fan theory that the kid was Parker. The Expo took place in Queens, where Peter is from and the age would be about right from that film in 2010 to Tom Holland / Peter Parker that we were introduced to in Captain America: Civil War. And that good authority who confirmed it… Tom Holland himself. He told the Huffington Post that he had just talked to Kevin Feige and that it was true. He then spoke to io9.com and said that Feige didn't confirm it, he took it on himself to do it. But Feige hasn't denied it either.
And now, Spider-Man: Homecoming director Jon Watts is also confirming the story to Uproxx. The director was asked how it came about, if he was watching the previous Marvel film looking for Easter Eggs to tap into:
You make the joke about that, but basically when I rewatched all the Marvel movies, I was watching them like that. I was watching all these other movies and being like, 'What if that little kid at the Stark Expo was Peter Parker? In the Iron Man mask.' Like, he'd be about the right age for that. And he loves Tony Stark. 'Oh, what about after the Avengers battle, who would clean that stuff up?' Because they mention damage control at one point in the movie. So it's this thing where, because it's not completely figured out, that you can just go back and basically write fan fiction for those movies, then the fan fiction becomes reality. A lot of the Easter eggs in this movie just started by rewatching the movies.
This also gives Michael Keaton's character some history in the MCU as well.
By the way, the actually child in the scene was Max Favreau, son of Iron Man 2 director Jon Favreau.
Spider-Man: Homecoming opens July 7th.
---
---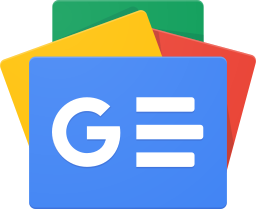 Stay up-to-date and support the site by following Bleeding Cool on Google News today!