Pierce Brosnan Says Tom Hardy Could Be a "Good" James Bond
It's been 16 years since Pierce Brosnan was Bond, James Bond in Die Another Day. It was his fourth (and final) time assuming the 007 moniker and was the 20th film released about the MI6 British agent with a license to kill.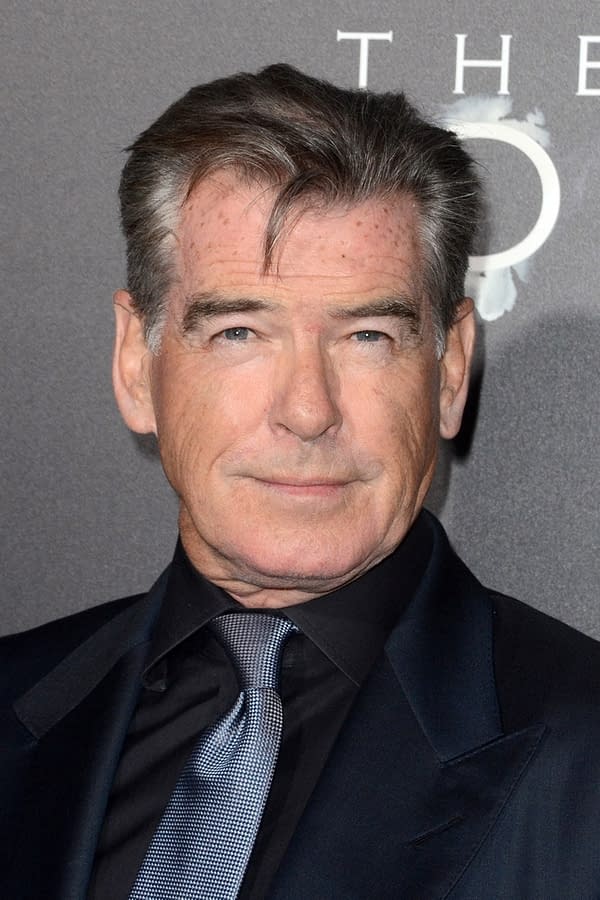 There were some years there where Brosnan didn't want to talk about Bond, about the present and future of the franchise. Turns out that while filming Mamma Mia! the motion picture, the production was in the Pinewood Studios space previously inhabited by the first Daniel Craig Bond flick, Casino Royale.
"That was the moment I faced up to my past. I had issues for many years but then you think, I'm doing another great movie and I'm really happy," Brosnan said to the Daily Mail during an interview about the upcoming film Mamma Mia! 2.
"I just have great feelings about Bond. I loved the irony of being an Irishman playing this quintessential English character. I love what it did for me as an actor," he continued.
The interviewer even went so far as to ask Brosnan if "such a misogynistic hero can exist in post-#MeToo Hollywood" and who he thinks would be an appropriate heir apparent to the franchise.
"Bond is Bond, and you can't change that. I think a woman could play Bond, but it wouldn't be James Bond. Daniel Craig has been an incredible Bond. He's very physical, he looks lethal. You genuinely believe this is someone who could kill a man. He's complained about doing the part because he's put himself through a lot physically, but he will do the next movie, and then I think Tom Hardy could be a good Bond. I'd be happy to see him do it. You need an actor who can put a bit of wiggle into it – that's what makes Bond."
The yet-untitled Bond 25 (25th in the franchise) will be directed by Danny Boyle (Trainspotting) and yes, will star Daniel Craig. It's currently set for a release date of November 8th, 2019.