Quincy Jones Calls The Beatles "No-Playing Motherf***ers"
Quincy Jones has one of the most distinguished lists of accomplishments with the biggest names that a record producer can have, which of course means he's got some opinions on some things. In a recent interview with Vulture, the 84-year-old icon spoke about his long career, things he's learned, acts he doesn't think were all that great, women he's dated, and who really killed JFK.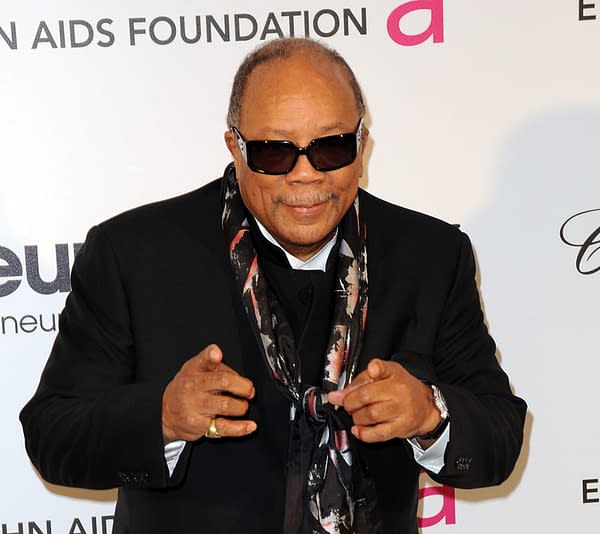 Jones said such things as:
What'd you think when you first heard rock music?

Rock ain't nothing but a white version of rhythm and blues, motherfucker. You know, I met Paul McCartney when he was 21.

What were your first impressions of the Beatles?

That they were the worst musicians in the world. They were no-playing motherfuckers. Paul was the worst bass player I ever heard. And Ringo? Don't even talk about it. I remember once we were in the studio with George Martin, and Ringo had taken three hours for a four-bar thing he was trying to fix on a song. He couldn't get it. We said, "Mate, why don't you get some lager and lime, some shepherd's pie, and take an hour-and-a-half and relax a little bit." So he did, and we called Ronnie Verrell, a jazz drummer. Ronnie came in for 15 minutes and tore it up. Ringo comes back and says, "George, can you play it back for me one more time?" So George did, and Ringo says, "That didn't sound so bad." And I said, "Yeah, motherfucker because it ain't you." Great guy, though.
Needless to say, someone who's had their fader finger on the pulse of popular music for as long as he has no doubt lives and dies by their ear. (Not saying I agree with his assessment of the Fab 4, far from it — listen to ANYTHING by George Harrison and tell me he can't play. But really, don't tell me, I already know, and so do you.)
Jones went on to speak about his passion for jazz (he does speak about Coltrane):
Do you hear the spirit of jazz in pop today?

No. People gave it up to chase money. When you go after Cîroc vodka and Phat Farm and all that shit, God walks out of the room. I have never in my life made music for money or fame. Not even Thriller. No way. God walks out of the room when you're thinking about money. You could spend a million dollars on a piano part and it won't make you a million dollars back. That's just not how it works.
And, never one to be falsely modest, when Jones was asked what his greatest musical innovation was answered, "Everything I've done."
Everything you've done was innovative?

Everything was something to be proud of — absolutely. It's been an amazing contrast of genres. Since I was very young, I've played all kinds of music: bar mitzvah music, Sousa marches, strip-club music, jazz, pop. Everything. I didn't have to learn a thing to do Michael Jackson.
The entire interview is fascinating — fans and critics of Jones alike should read it.