One of the neat things about the upcoming Power Ranger movie is seeing the iconography being updated for a modern movie. It seems like a tough challenge considering how hammy the show now feels by modern eyes.
We have a new one to gawk and compare now too. This image of the Red Ranger's sword turned up on the Power Ranger Now Twitter account. It looks pretty slick too. Take a look: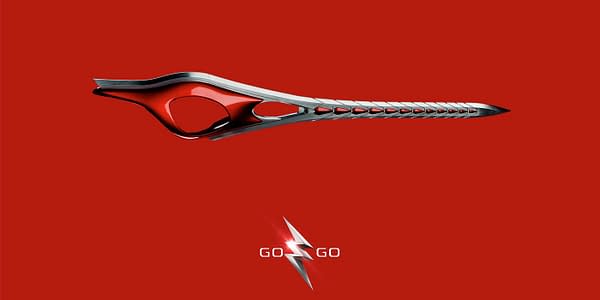 Now we just need a really good look at those Zords, Alpha 5 and Zordon. And a trailer. That would be nice too.
Enjoyed this article? Share it!