Richard E. Grant asked JJ Abrams to Pinch Him Because 'Star Wars'
We all know how hardcore Disney and LucasFilm is about their no spoilers no NOTHING rule regarding Star Wars, and while we can't blame them really, it does sometimes make it difficult to glean anything from involved parties during interviews.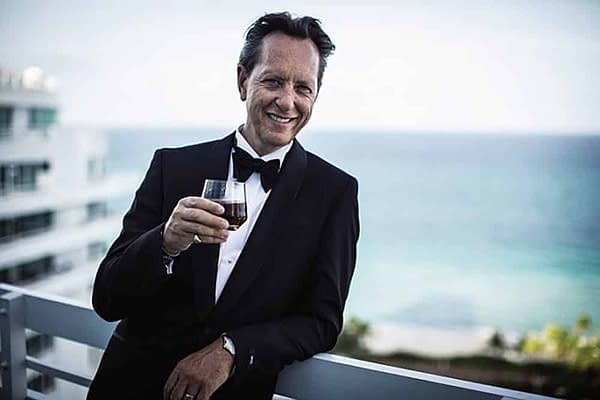 Fortunately for us, our friends over at Collider had a pretty fabulous interview with newcomer to the Galaxy Far Far Away Richard E. Grant during a recent press junket for his film Can You Ever Forgive Me? with Melissa McCarthy. As expected, Grant couldn't really say ANYTHING about his role in Star Wars: Episode IX, other than his rather exuberant declaration of the entire experience being "surreal":
Collider: You've talked a little bit about being in the next Star Wars movie, Episode IX, which I know you're sworn to secrecy on, as far as any details go, but without revealing anything, how does it feel to you, personally, to be a part of a movie like that and to work with J.J. Abrams?

Richard E. Grant: Completely surreal. I had seen the movie when I was a drama student in 1977, and I'd never seen anything like it. If you had told me then, with a crystal ball, that 40 years later, I would be in the movie, I wouldn't have believed it. Also, in 1991, when I was doing Dracula in L.A. with Gary Oldman and Francis Ford Coppola, I'd gone to a movie called Rambling Rose with Laura Dern. I keep a diary, and I have this diary entry that said, "Met 24-year-old J.J. Abrams – incredibly self-confident, self-possessed and rich." He told me that he had a three-picture deal. He just had a big hit with Regarding Henry, starring Harrison Ford and Annette Bening. So, when I then got a call, 13 years later, that said, "J.J. Abrams wants to audition you for this thing, and will you come and meet him at Pinewood Studios," I reminded him of our meeting. Of course, he didn't remember that. And when you go to the sets, which are at Pinewood Studios, and you see that it's not green screen everywhere, and you actually see the things that you have grown up seeing in the movies, every day that I've worked, I've said, "J.J., pinch me." And he's as excited as anyone to be there. He's 52, but he's as excited about directing and writing this, as you'd expect any movie geek kid would be. That is very endearing. You go, "Well, I get that because that's how I feel."

Collider: You've also said that you initially had no idea that you were even auditioning for Star Wars. What did you have to do on your self-tape?

RE.G: I was sent an interrogation scene that was generic. I could tell by the language that it was from a 1940s war movie. So, you self-tape it and you send it off, out into the ether, and you usually never hear anything. A few months later, I got a call saying, "A car is gonna come pick you up." And I was like, "What the fuck is that?!" They said, "You have to go meet J.J. Abrams at Pinewood Studios." I thought, "Well, okay, but what do I have to go and do?" And then, five minutes after meeting him in his office, he said, "So, are you gonna do the part?" And I said, "What part? Tell me!"
Can You Ever Forgive Me? opens in theaters on October 19th, and Star Wars: Episode IX will hit theaters on December 20th 2019.