Robert Rodriguez Primed to Direct Second 'Alita: Battle Angel' Film
Alita: Battle Angel has been out two weeks now, and in that time it has exceeded 20th Century Fox's expectations. While the film has not been wildly successful by U.S. box office standards, but the film is already revving up audiences in China, which will help push international box-office for Alita past it's current $155 million haul.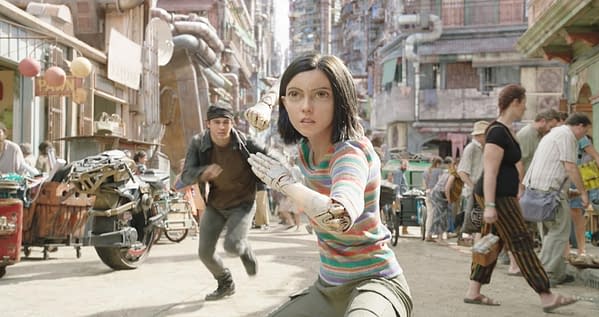 That's good news for fans of the quirky cyper-punk cyborg thriller, since chances of a sequel increase exponentially with every dollar the movie inches towards a profit. In a recent interview with Nerd Reactor, director Robert Rodriguez was excited about the prospect of returning to the property:
"Oh yeah! I would love to come back and do that one. It was so fun. Working with Jim's (Cameron) great, I thought Rosa was incredible, and the effects were just amazing, To think they would even be better by then for the sequel because they just keep evolving. Those guys at WETA are just at the top of their game. And just as a writing process, even if there isn't a sequel, I got to see how Jim crafts his movies and stories. He outlines out several pictures just to let you know what to include in the first one and what not to include and what's not necessary. There are so many mangas and so many places we can go that it would be pretty easy to come up with a second step."
There are indeed plenty of Alita stories to tell, with nine total manga collections available to inspire the film makers. And if manga sales on Amazon are any indicator, interest in Alita titles is at an all-time high, with the online giant struggling to keep up with demand for the series.
Fans of the original manga and the 1993 anime adaptation have been pretty happy with Robert Rodriguez' take on Alita, which shouldn't be a surprise to anyone. Rodriguez is the McGyver of the film world, able to cobble together great looking movies with 48 bucks, six sticks of gum, and a gallon of gasoline.
Alita: Battle Angel is currently in theaters, and it's a lot of fun! It's a full-tilt love letter to the source material, and definitely not the same old thing we've had thrown at us lately in cinemas.