'Robocop Returns' Yet Again With Abe Forsythe Directing
Robocop is back on the beat yet again. Robocop Returns will be directed by Abe Forsythe, who previously directed Lupita Nyong'o in the zombie comedy Little Monsters. Forsythe will rewrite a script originally penned by Terminator: Dark Fate's Justin Rhodes. Richard Suckle, Ed Neumier, and Michael Miner will produce, having written the original 1987 film. This will be a direct sequel to the original, continuing the trend of throwing out all previous sequel material in favor of trying to capture what made the original work. This includes getting rid of Robocop 2 and 3, which featured Frank Miller as one of the screenwriters.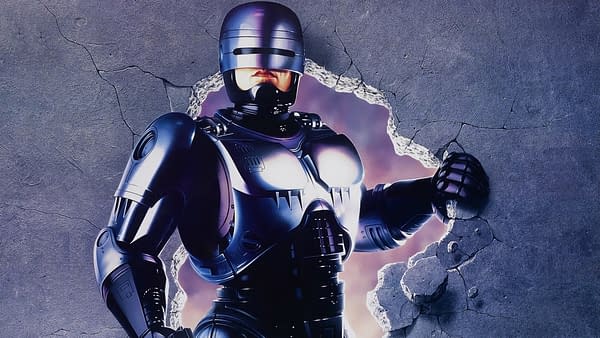 I have to say that this is probably another one of those franchises that should be left alone at this point. The first attempt at reviving it in 2014 was not very good. Joel Kinnaman tried, but there was no saving it. With this new film ignoring the previous sequels and surely the 2014 one, with they go period piece? How weird is it to refer to a film taking place possibly in the 80's as a period piece? That seems like the direction to go if it truly is a sequel to that 1987 original Robocop. Set it back in the 80's/early 90's. Moving 30 years later and setting it now would be a pretty bad idea.
I was much more interested when Neil Blomkamp was involved, even working with the script written by Rhodes. Who knows, maybe this Robocop revival will work. If Terminator, Men in Black, Charlie's Angels, Child's Play, Doctor Sleep, and Rambo have taught us anything this year however, it is that it is not always a good idea to come back for more.
First seen on The Hollywood Reporter