'Rocketman': Taron Egerton Turns Up Elton John Volume in New Trailer
Taron Egerton surges to euphoric highs and crashes to self-destructive lows as rock superstar Sir Elton John for Paramount Pictures upcoming biopic, Rocketman.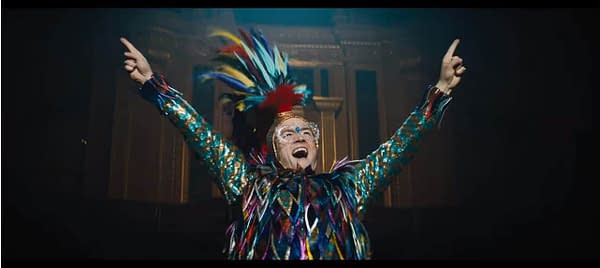 The trailer is far more representative of John's life than the pomp and circumstance of the teaser; providing a glimpse into his childhood, time as a prodigy at the Royal Academy of Music, his musical partnership with Bernie Taupin (Jamie Bell), molding his flamboyant rock persona, his battles with substance abuse, depression, and acceptance of his sexual orientation.
Based on the title of John's most signature songs, "Rocket Man", the film is directed by Dexter Fletcher (Bohemian Rhapsody) and written by Lee Hall (Billy Elliot, War Horse). The film's release coincides with the string of other recent rock biopics like multi-Oscar nominated Bohemian Rhapsody about Queen, and The Dirt about Mötley Crüe.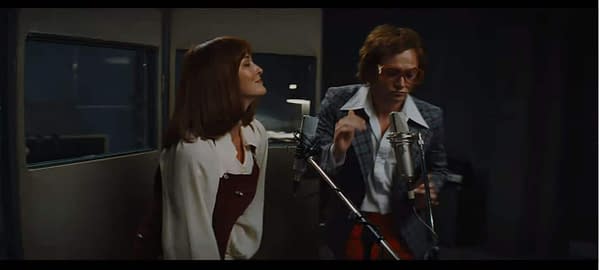 Egerton appears to capture John's regular and singing voice in his younger years. He reunites with Kingsman franchise director Matthew Vaugh, who is taking producing duties along with John, David Furnish, Adam Bohling, and David Reid. John co-starred with Egerton in 2017's Kingsman: The Golden Circle as himself.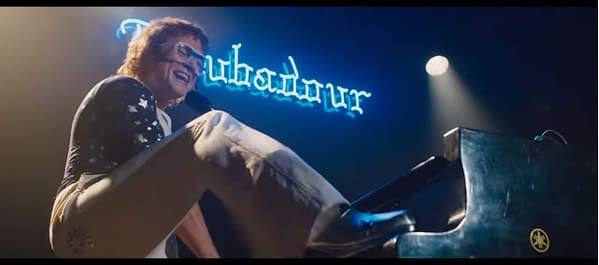 Rocketman stars Egerton, Bell, Richard Madden, and Bryce Dallas Howard.
The film comes to theaters May 31st, 2019.