[RUMOR] 'Batman Beyond' Animated Film in the Works?
Take this with a Bruce Wayne-ego-sized grain of salt but there are currently rumors on the Gotham wind of Warner Bros. Animation working on a Batman Beyond animated feature film.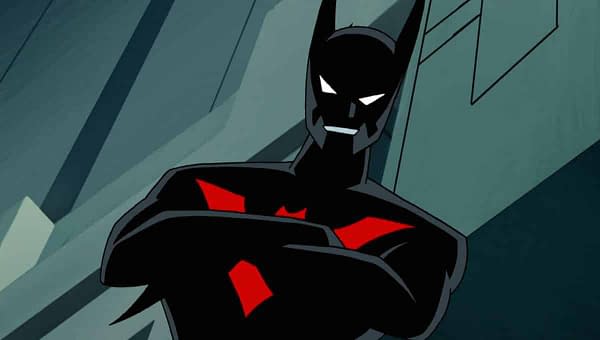 This rumor primarily comes from GeeksWorldWide, who happen to have some possible concept art for the feature. We won't post the art here, but you can find it yourself, we're sure you're enterprising enough.
There has been no shortage of talk about heading towards a Batman Beyond storyline this past month, Kevin Smith recently remarked on how great a Michael Keaton-led live action film would be (we couldn't agree more!).
And on top of that, the news yesterday that Matt Reeves' upcoming The Batman film will NOT feature Ben Affleck as the capped crusader again, as Affleck is passing the Bat-torch on to the next generation.
There are already rumors of casting, as well.
Batman Beyond joins the already rumored animated film titles of Hush.
ScreenRant says they reached out to WB for comment, but no update is available yet, even though they continue speaking out this rumor as if it's been confirmed. Make of that what you will.
We'll let you know what we hear.
*UPDATE*
Sounds like GeeksWorldWide were completely off their rockers, as Umberto Gonzales made it VERY. CLEAR. there is no Batman Beyond animated film currently in the works.
See, this is why we use the word "rumor", kids.
Also, if Umberto's word isn't good enough for you, IGN says they've independently confirmed via Warner Bros. that there is not currently a Batman Beyond animated film in the works.