UPDATE: SAG-AFTRA has rescinded its Do Not Work Order for Songbird and released a statement saying that members are free to work on the production.
SAG-AFTRA has rescinded its Do Not Work order for the feature film Songbird, produced by On a Lark Productions, LLC, and members are free to work on this production effective immediately.
The Michael Bay-produced pandemic thriller film Songbird has been issued an official "do not work" missive by SAG-AFTRA. The actor's union made it clear in an email sent to members Thursday afternoon that the producers have failed to complete the signatory process. This is likely due to the production's failure to comply with the heightened safety measures put in place to protect cast and crew from COVID-19. The email states:
"As such, SAG-AFTRA members are hereby instructed to withhold any acting services or perform any covered work for this production until further notice from the union," SAG-AFTRA said. "Please note, accepting employment or rendering services on 'Songbird; may be considered a violation of Global Rule One. Violating this order may result in disciplinary action in accordance with the SAG-AFTRA Constitution. … The producers have not been transparent about their safety protocols and that is something we obviously take very seriously. Also, as noted in the Do Not Work order, the producers have not yet become signatory to our agreement. We have no further comment."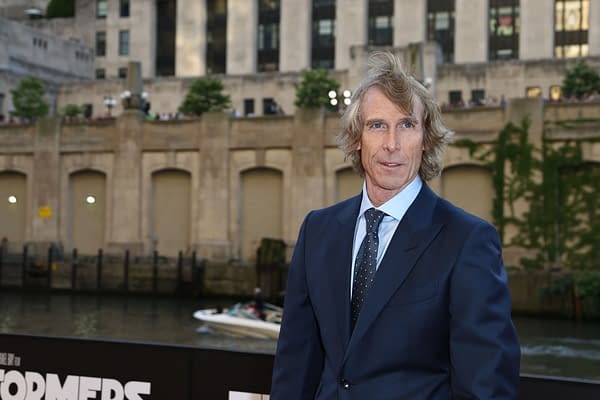 In an official statement, a SAG-AFTRA representative noted that the union takes safety very seriously, especially during the pandemic. The production has not been open about their safety measures and therefore is currently in failure to comply with the new safety protocols.
Ironically, the film is set in the near future, in a world where the coronavirus has mutated and persisted against our best efforts. Lockdown has been rolled back and intensified, with no more words on the plot aside from a rumored conspiracy element. The details on casting and specifics of how the film plans to move forward are still unknown.
Along with Adam Goodman's Invisible Narratives and Catchlight Studios, Bay is producing the script written by Adam Mason and Simon Boyes. Mason will also serve as the director, if and when the project can safely move forward.
Enjoyed this article? Share it!