Scar Gets Nightmarish In This Scene From The Lion King's Sequel
The Lion King is remembered as one of Disney's great masterpieces. It told the story of Simba, a lion cub raised right by his noble father, Mufasa. However, Simba's cousin and Mufasa's brother Scar ends up murdering Mufasa for the throne in one of Disney's darkest and most memorable scenes. This moment kicked off Simba's journey of self-discovery that led to a cathartic battle with Scar in the movie's climax. From that point on, The Lion King was more than just a single film. It opened up a franchise that includes books, comics, TV series, a Broadway adaptation, and even feature-length official sequels such as Simba's Pride. Today, let's remember the dark shadow cast by Scar over the franchise with this special listing from Simba's Pride.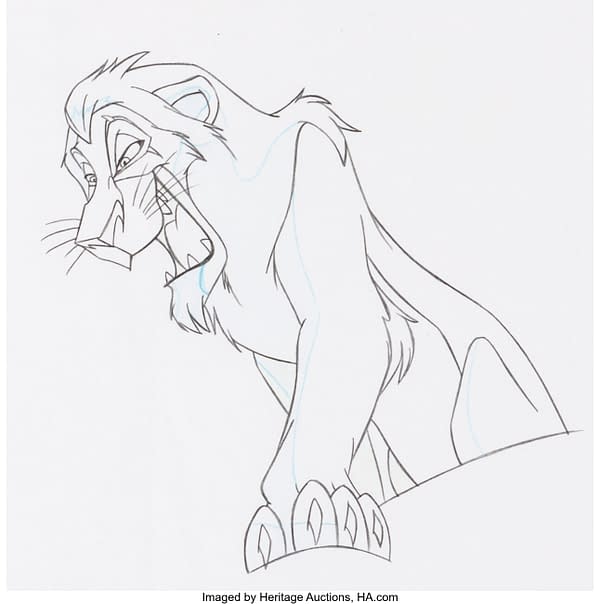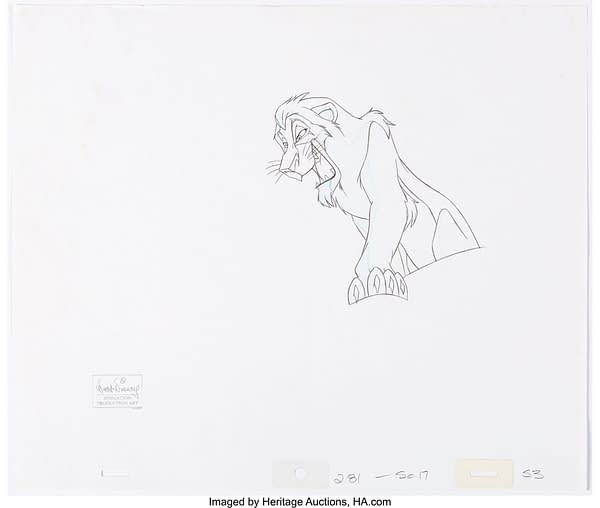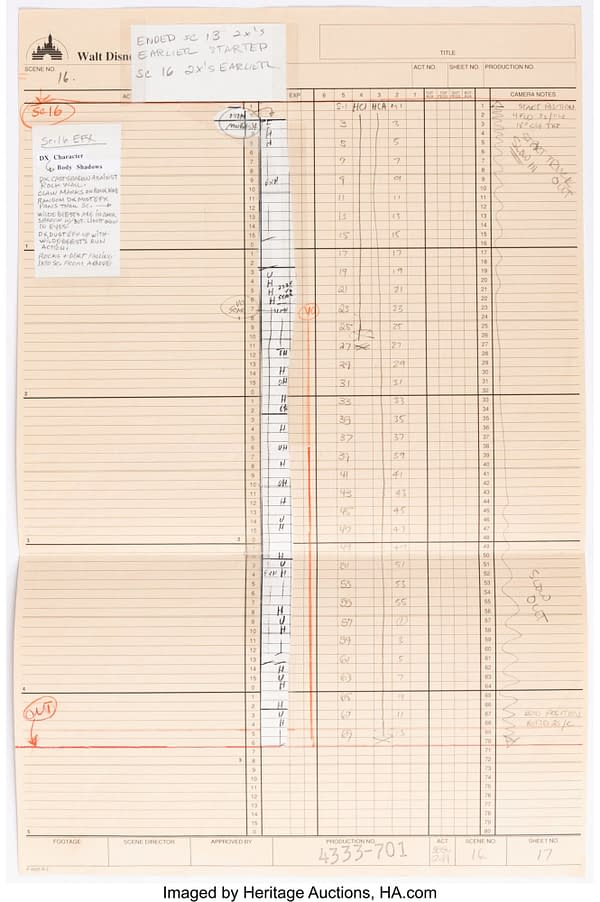 Created for the moments seen at the 38:20 mark of The Lion King 2: Simba's Pride, this is a fantastic original animation drawings featuring the villainous Scar from Simba's nightmare sequence. This perfect image of the beloved Disney villain is rendered in graphite and blue pencil on 12 field animation paper. Bearing a Walt Disney seal, this piece is accompanied by a Certificate of Authenticity, and the lot includes a rare exposure sheet for the scene. Scar measures 4.5" x 4.5", and the drawing bears the production numbers 281, Sc. 17, and S3. Each piece shows minor handling and edge wear, and the condition is Very Good.
Fans of The Lion King can now head over to Heritage Auctions to bid on this original Simba's Pride piece featuring this nightmarish Scar cameo. Best of luck to everyone taking a shot at the throne — er, I mean, bidding on this auction.