'Scary Stories To Tell in The Dark' Film Coming from Guillermo del Toro
In another example of perfect decisions to breathe a modern life into an existing property, Oscar winning filmmaker Guillermo del Toro has co-written and will produce a film based on the "Scary Stories To Tell In The Dark" book series by Alvin Schwartz.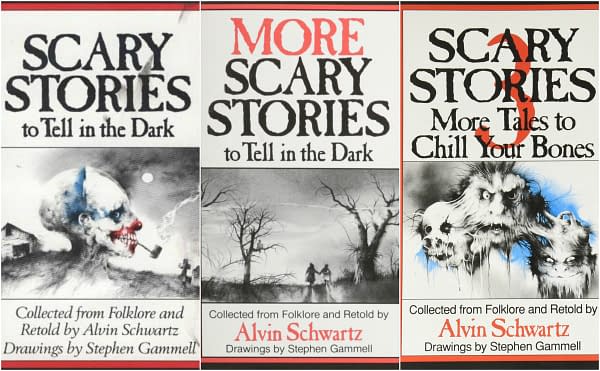 Entertainment One and CBS Films are financing the project, which will start filming in Toronto this summer The Hollywood Reporter says. The hope is there will be enough completed to then show possible buyers during Cannes Film Festival this year.
The film reportedly will follow a group of young teens who must solve the mystery surrounding sudden and macabre deaths in their small town. The original series contains 3 books: "Scary Stories to Tell in the Dark" (1981), "More Scary Stories to Tell in the Dark" (1984), and "Scary Stories 3: More Tales to Chill Your Bones" (1991).
Seeped deep in folklore and urban legends, Schwartz reportedly spent more than a year on research alone before writing each book.
The pair behind The LEGO Movie and Hotel Transylvania Daniel Hageman and Kevin Hageman adapted the script for Scary Stories to Tell in the Dark with del Toro. Andre Ovredal (Trollhunter) is directing the project.
No word on casting yet, or which of the stories and characters we may be seeing from the three source material books.