Scream VI Directors Address the Film's Surprise Ending
The directors of Scream VI recently addressed the film's ending and explained their thought process behind the exciting twist.
---
For those of you who aren't aware, Scream VI is out now and happens to be the best horror movie we've seen in several years. So if you haven't partaken in the Scream VI fun just yet, feel free to move along because this will directly address the sequel's ending. Consider yourself warned…
The Ending of Scream VI Explained by Radio Silence
At the end of Scream VI, fans were absolutely shocked to discover that not only did the new core cast (labeled the core four) survive yet again, but our heavy-hitter legacy characters managed to escape with their lives intact. For being as bloody, brutal, and suspenseful as the film was, the survival feels even more important to the film's overall tone and overwhelmingly positive reception – maintaining a blended selection of legacy characters that longtime fans adore or even new faces for audiences to connect with courtesy of its next-gen cast. So just how did Scream fans get so lucky this time around?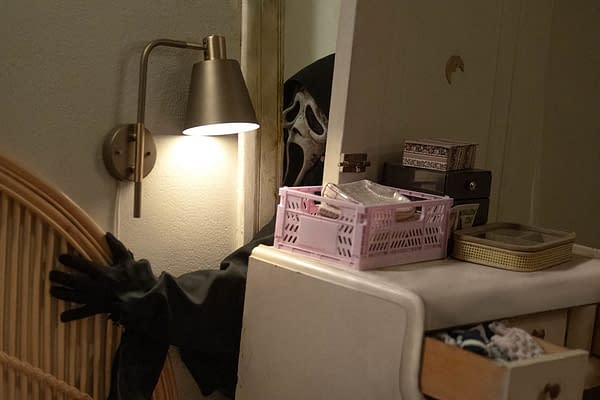 Radio Silence's Matt Bettinelli-Olpin is the first to respond to the question about the positive ending for Scream VI, telling The Hollywood Reporter, "No, everything is exactly as scripted. We didn't make any changes." His directorial partner Tyler Gillett then goes on to add, "For as brutal and as violent and as scary as [Scream VI] is, we wanted this to be a secret feel-good movie because that's really what [Scream (1996)] is. All the people that you love – minus Tatum [Rose McGowan], really — make it out alive, and one of the reasons that movie is so lasting and enduring is because it just feels great at the end. So we really wanted to replicate that in as big and fun and grand a way as we could."
Scream VI is in theaters now after breaking its franchise box office record, so make sure to check it out in theaters now to enjoy the entire cinematic experience the way it's meant to be seen!