Shane Black's Predator Hunts Down $2.5 Million on Thursday
If box office results are something you look at when choosing your movie for a weekend, perhaps Thursday's The Predator take will whet your hunter's appetite.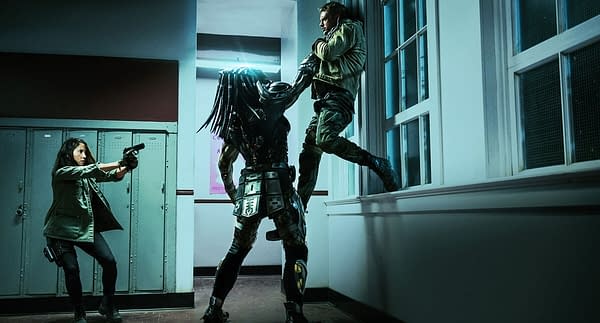 It would appear the Shane Black written-and-directed 20th Century Fox The Predator took a Thursday night box office trophy of $2.5 million.
Despite recent controversy surrounding a convicted sex offender being cast in the film by Black (the scene the actor was featured in has subsequently been cut by FOX), it would appear the top dollar ad spending found it's targeted audience.
If you'd like to know what one of our reviewers thought of The Predator, you can check out Bill Watters' review here, and Kaitlyn's here.
The Predator opens in theaters on Friday September 14th, 2018.