Simon Kinberg Says Future Mutant Movies are "Being Evaluated" Post-Disney Merge
Simon Kinberg is no stranger to the previously Fox-owned Marvel Mutant Movieverse, having been a part of pretty much all of the X-Men films from the beginning, including directing the next one due out, Dark Phoenix. Theoretically, that means he'd be in a position to know what the future of those still-on-the-slate (kinda) titles may be, like the on-again-off-again fate of card-tossin' Cajun Gambit.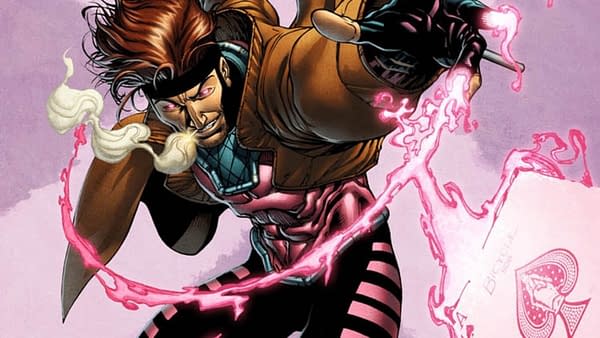 While speaking with Variety over the weekend during the PaleyFest panel for Jordan Peele's upcoming The Twilight Zone reboot for CBS All Access, Kinberg answered a question about Gambit:
VARIETY: What's going on with Gambit?

KINBERG: The latest is we'll see, like honestly since the merger happened I think all of the movies that are at Fox, not just the Marvel movies but all the movies at Fox are being evaluated and they'll figure out what they want to do with them.

I'd love to see it happen, I love the idea of Channing [Tatum] playing Gambit, I think we have a great script and I think it was a role he was born to play. It's a character I grew up loving and I know the fans love, so I suspect/hope it'll happen."
Obviously, this isn't a set answer, but it's something.
We'll let you know what we hear about Gambit and New Mutants.
Dark Phoenix is set to hit theaters on June 7th 2019.