Simpsons fans will be able to enjoy a new short playing next weekend before screenings of the new Disney/Pixar film Onward. The short, titled Playdate With Destiny, sees Maggie on a playdate with a mysterious stranger. At least, that is what I can tell from the picture below. Nobody really knows anything about the short, and since I haven't watched any new Simpsons in over a decade, that might now be a new character. I have no idea. See the tease posted earlier today down below: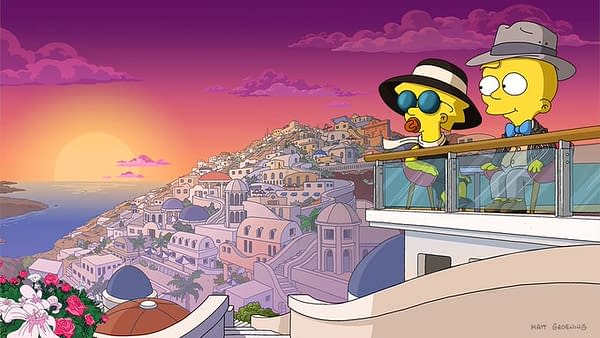 Apparently this character is named Hudson, according to Entertainment Weekly. It is part of what will be a longer episode of The Simpsons that will now air in April.
"It started because two of our writers, Tom Gammill and Max Pross, pitched the basic idea as part of a Simpsons story [for the show] a couple of years ago," Jean said. "When we did the episode, [executive producer] Jim Brooks thought they could turn that part into a theatrical short. So, we delayed the episode, which will now air April 19."
What say you Simpsons Fans? Excited for this? They also teased that they might not be done making these for Disney and more could be on the way. Does that make you excited?
First seen on Twitter, updated with new info from EW
Enjoyed this article? Share it!