Sir Ridley Scott Still Planning 'Gladiator 2', Writer Added
Perhaps one of Sir Ridley Scott's true masterpieces is getting a sequel. No, it's not another Alien film (although he is still working on those), but rather his Oscar-winning feat of historical epic-ness that is Gladiator.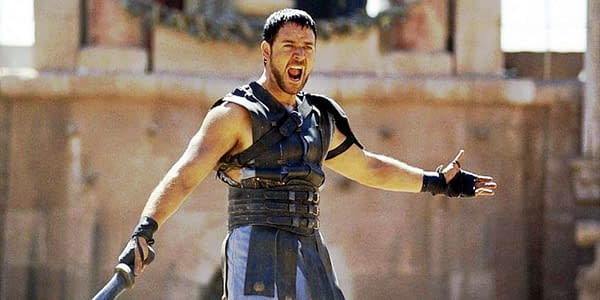 Yes, we're talking Gladiator 2: Are You Not Entertained [Again].
This is something Scott has been trying to do for sometime, but it never really found footing. There was that time last year when Nick Cave revealed his plans for a sequel, and Scott commented on that idea saying:
You know I can bring him back, I know how to bring him back. I talked him [Russell Crowe] into how I bring him back. I used the [body] of a dying warrior as a portal to bring somebody back.
Reportedly, this sequel is for Paramount, and writer Peter Craig (Top Gun: Maverick) will tackle the script. Deadline says Gladiator 2's story (at this time) will:
follow the continuing story of Lucius, the son of Lucilla (Connie Nielsen), The youth was the nephew of Commodus (Joaquin Phoenix), the weaselly son of Roman leader Marcus Aurelius who murdered his father seized the throne and wound up in the gladiator ring with Maximus, who though mortally wounded, skewered the emperor before fading into the great beyond to reunite with his slain wife and son. Maximus saved the boy and his mother while avenging his own family, and left a strong impression on the young Lucius.
The outlet also says that Scott is currently circling to direct the project. Could this maybe mean another score by Hans Zimmer!? One can only hope.