A major movie getting a delay for "reshoots" has become shorthand for people to assume that the movie is going to be a huge mess. Reshoots are actually extremely normal for any production, but when those reshoots come with a delay, then people really start to wonder. This is the case for Fox's Dark Phoenix, which was delayed from November 2018 to February 2019. Actress Sophie Turner was recently asked by Digital Spy if she knew anything about the reshoots.
"I think it's just a few bits and bobs, reshoot-wise," Turner said. "To be honest, I don't even know what we're reshooting at the moment. So I couldn't really tell you much about that one. All I know is that I'll be back in Montreal at some point soon, and that the Valentine's Day release date is quite a positive thing, because Black Panther got released on Valentine's Day. So we're keeping positive about it."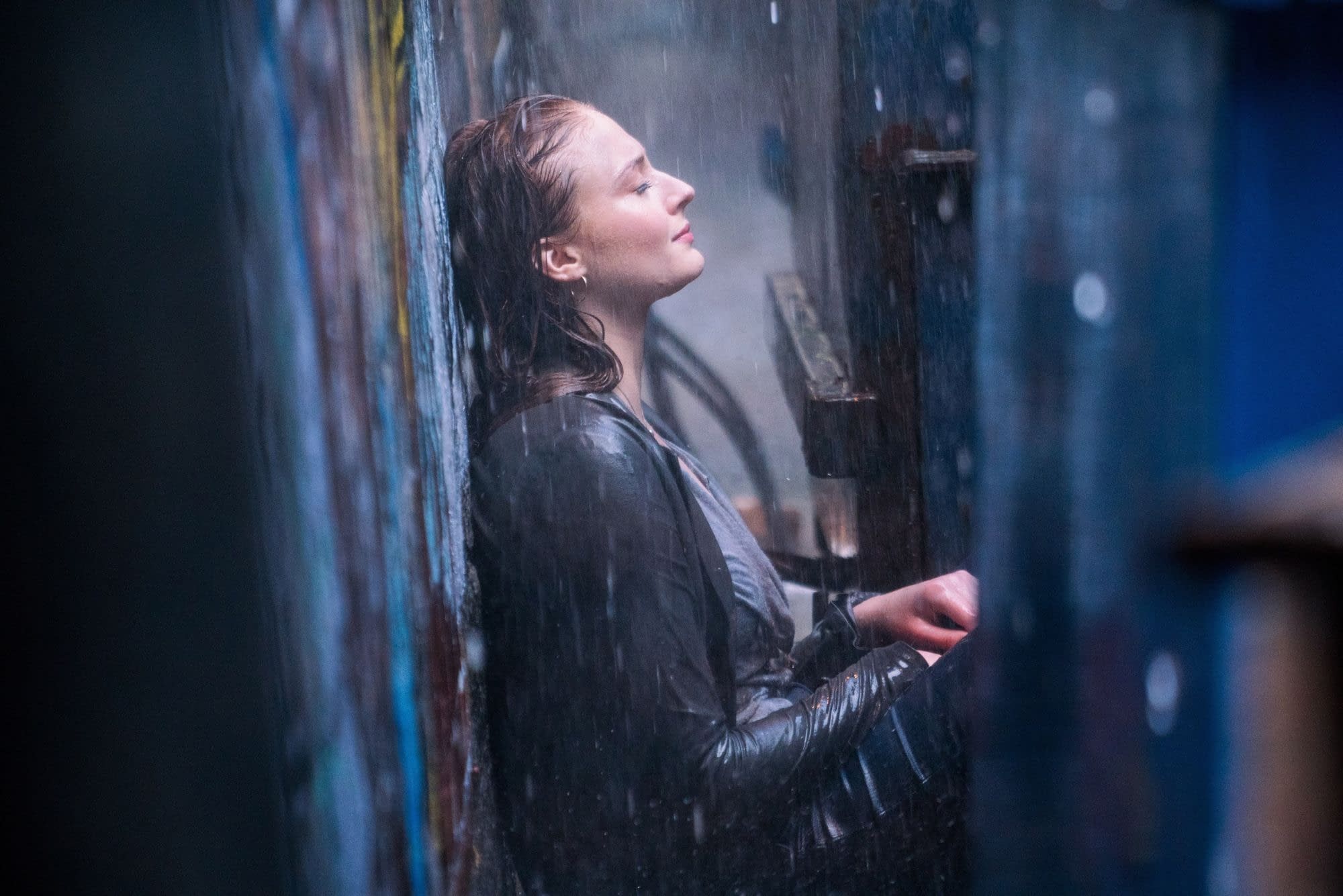 Turner went on to describe how this movie is going to be different from X-Men: Apocalypse, which left both critics and audiences divided.
"This movie is kind of a lot more emotion-based, much more grounded," she enthused. "There are, of course, those supernatural elements, but this one is really character-driven – a really emotional story about a girl battling with a deadly mix of mental health problems and being a superhero. So it's all wrapped up into one, and it's a movie about struggle and abandonment and not knowing yourself. Yeah, an internal struggling. It's so, so interesting. It's such a departure from the last movie."
Finally, Turner mentioned how much she put into this movie, and considering the role she's taking on, that isn't so surprising.
"I put my heart and soul into that movie," she said. "It was so fun, but it was such a stretch."
We still haven't seen any footage or a poster for this movie, but considering they haven't done the reshoots yet, they probably don't want to show a trailer for a movie that might not look the same once the reshoots are done.
Summary: Jean Grey begins to develop incredible powers that corrupt and turn it into a Dark Phoenix. Now the X-Men will have to decide if the life of a team member is worth more than all the people living in the world.
Dark Phoenix, directed by Simon Kinberg, stars James McAvoy, Michael Fassbender, Sophie Turner, Jennifer Lawrence, and Nicholas Hoult. It will be released on February 14th, 2019.
Enjoyed this article? Share it!