"Star Wars": 8 New Photos from "The Rise Skywalker", First Look at Richard E. Grant
The clock keeps ticking down for Star Wars: The Rise of Skywalker and while we're all a little distracted by how good The Mandalorian is it's time to look forward and see what's on the horizon. We should expect a lot of marketing in the coming months and in this case,it's eight new pictures from Entertainment Weekly. We get some new looks at existing and new characters plus a new look at Richard E. Grant and his First Order character.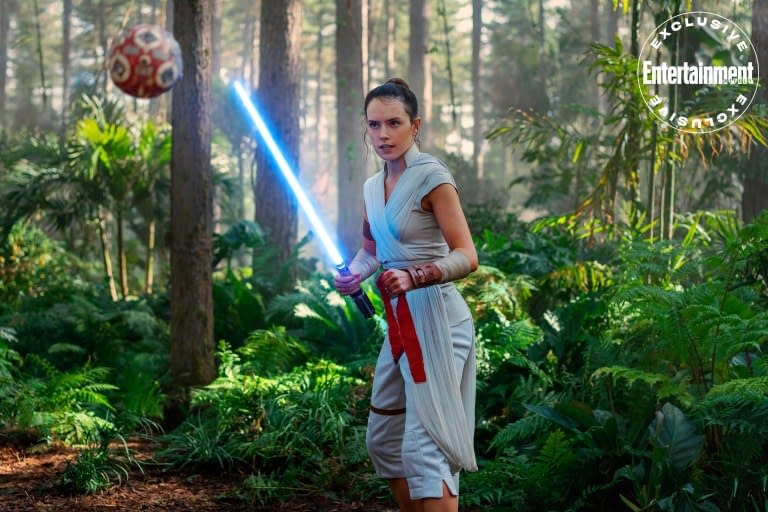 Rey (Daisy Ridley) faces off against a training remote.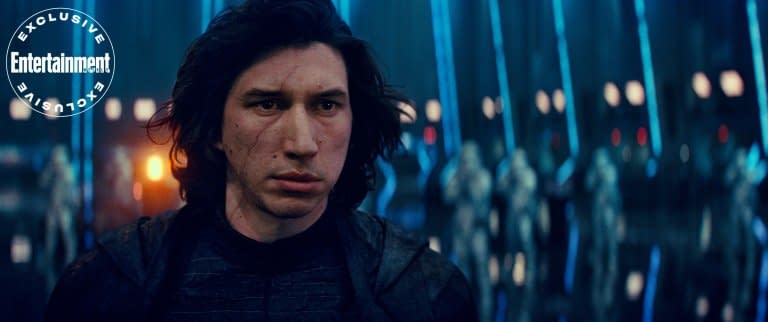 A scarred First Order Supeme Leader Kylo Ren (Adam Driver) with an array of stromtroopers.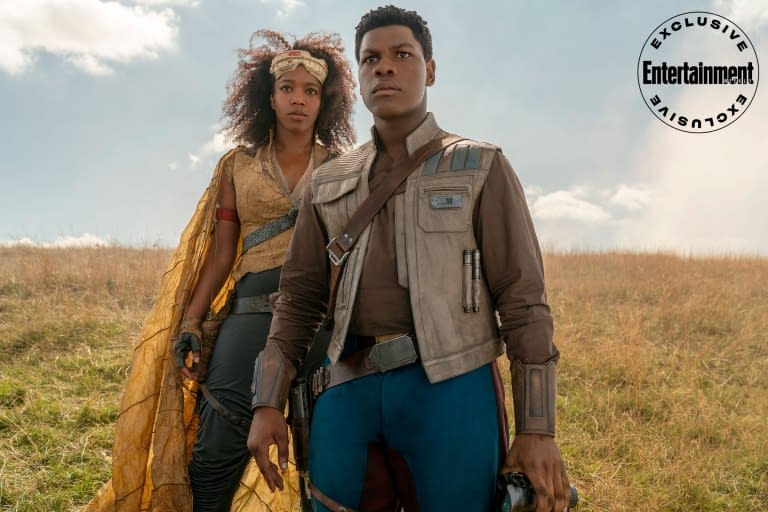 Stormtrooper-turned-Resistance fighter Finn (John Boyega) and newcomer to the saga Jannah (Naomi Ackie).
Pilot Poe Dameron (Oscar Isaac), along with Finn and Resistance mechanic and fighter Rose Tico (Kelly Marie Tran).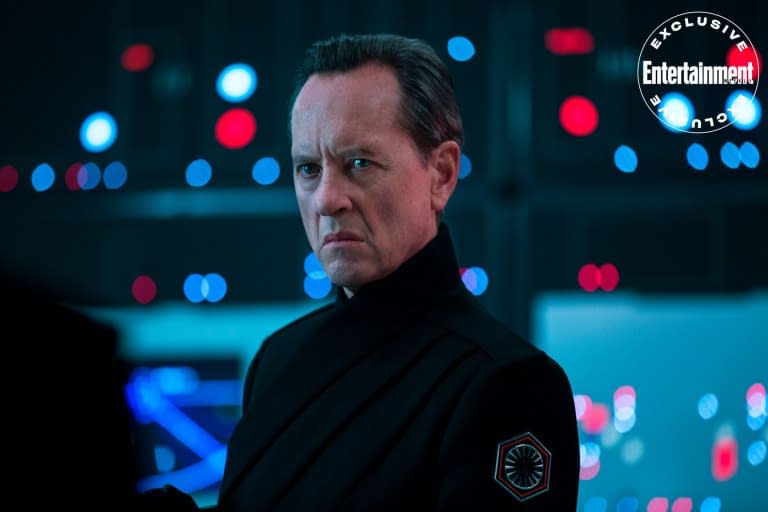 Another newcomer to the saga, First Order Allegiant General Pryde (Richard E. Grant).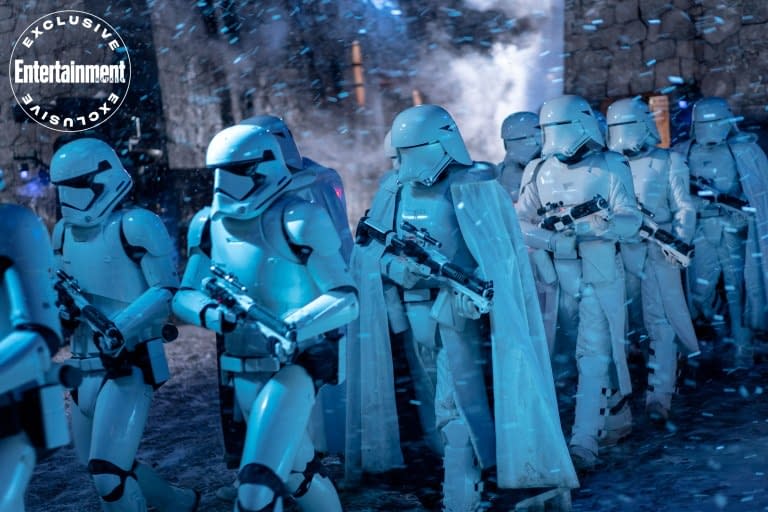 A storm of stormtroopers (and snowtroopers) on the march.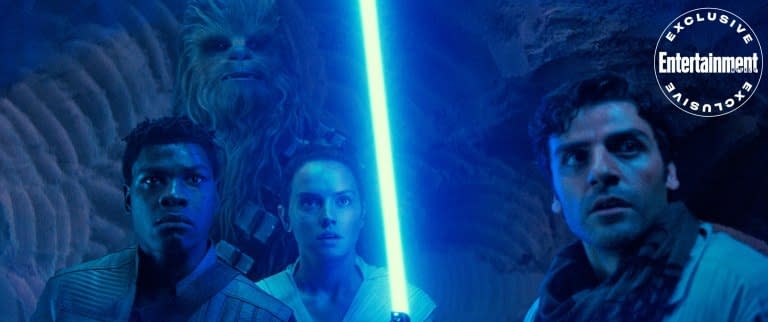 Finn, Chewbacca, Rey, and Poe face a threat.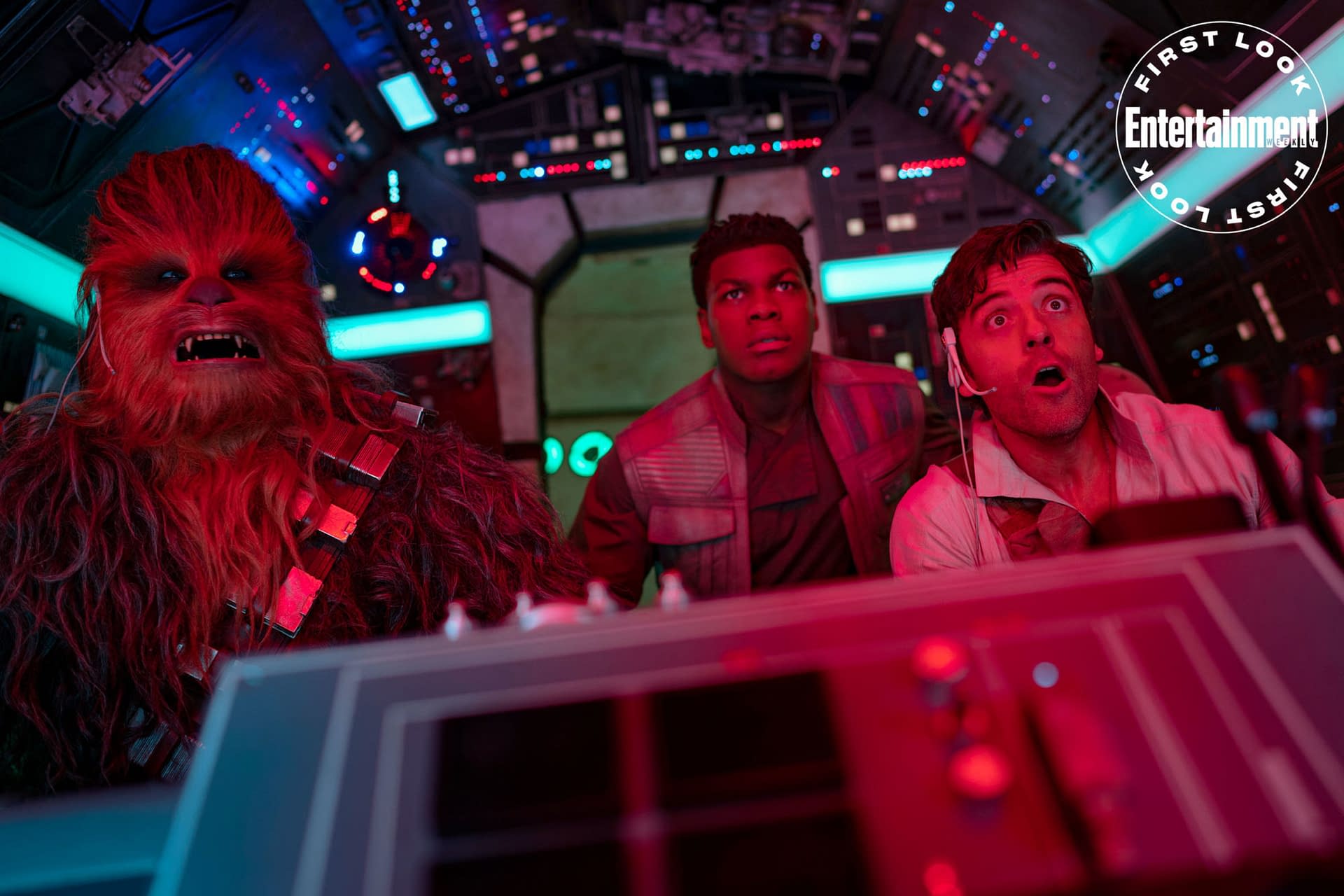 Chewie, Poe, and Finn take a ride in the Millennium Falcon
Despite a bunch of new images we still don't know that much about the plot of Star Wars: The Rise of Skywalker. What is going to be fun is seeing this trilogies version of The Trio finally working together which is something fans have been clamoring for since day one. We know this cast has amazing chemistry together and it's going to be great to see it on the big screen.
Star Wars: The Rise of Skywalker, directed by J.J. Abrams, stars Daisy Ridley, Adam Driver, John Boyega, Oscar Isaac, Lupita Nyong'o, Domhnall Gleeson, Kelly Marie Tran, Joonas Suotamo, Naomi Ackie, Richard E. Grant, Keri Russell, Mark Hamill, Anthony Daniels, and Billy Dee Williams.
It will be flying into theaters on December 20th, 2019.