'Star Wars: Knights of the Old Republic' SOMETHING Coming from Disney
We're not done with Star Wars news coming from Celebration in Chicago, as there are a few little details that need a spotlight. Like THIS interview with LucasFilm President Kathleen Kennedy from MTVNews, which touches on two big things.
Namely, the return of Ian McDiarmid as Emperor Palpatine during the Star Wars: The Rise of Skywalker teaser trailer (and subsequent panel), as well as confirmation that YES, something based on the Knight of the Old Republic is in the works from Disney.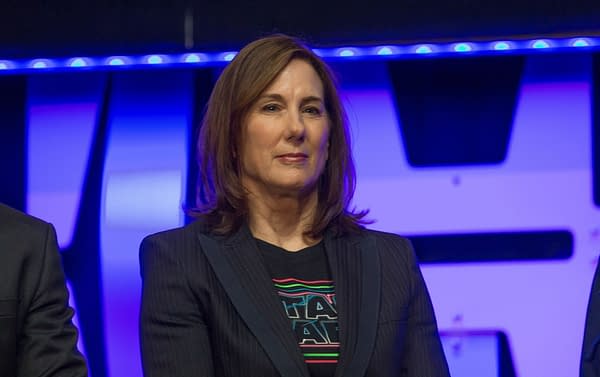 "You know, we talk about that all the time. Yes, we are developing something to look at," Kennedy revealed during her chat with Josh Horowitz.
Turns out, the plans to bring Palpatine back where in place back when Star Wars: The Frce Awakens was being planned, and McDiarmid knew since then!
There's no telling if the Knights of the Old Republic 'something' will be one of the upcoming films from Rian Johnson (who's doing his own trilogy in the wake of the end of the Skywalker saga), or the whatever-it-s coming from Game of Thrones heads David Benioff and Dan Weiss, OR, one of the upcoming things for Disney's streaming service, Disney+, which already has two Star Wars series set.
We will of course let you know what we hear about all of these things as details are revealed.