Posted in: Movies, TV | Tagged: big bang theory, comic, entertainment, marvel, Marvel Comics, spider-man, stan lee, steve ditko
---
Steve Ditko And Female Thor, Both On Tonight's Big Bang Theory
Marvel viewers got a double punch from The Big Bang Theory tonight.
[youtube]https://www.youtube.com/watch?v=l0Sl5b2ni2M[/youtube]
No, not the final goodbye to Howard's mom.
Not only did we get Sheldon using the example of Steve Ditko an allegory for Leonard not gettin credit on a scientific theory they had both worked on….
"It's like when Stan Lee and Steve Ditko created Spider-Man, Stan Lee may get all the credit but Steve Ditko knows he was just as important, even though Stan Lee gets to be in all the Marvel movies and is far richer and is a household name, whereas if you say Ditko, it sounds like a company that makes Dits… I'd give more examples but everyone else in your position is so forgettable."
…but the six cast members ended up discussing the merits of the current Thor comic, featuring a female Thor, by candlelight.
Rajesh: Is this a sign that our society is approaching gender equality.?

Howard: Certainly a lot more women are reading comic books now.

Stuart: It's true. At the comic store, had to put a seat on the toilet.

Amy: We won't know if there's equality until female Thor has a baby and the Avengers are cool with her pumping breast milk at work.

Howard: I wonder if only a baby who is worthy can suckle at the bosom of Thor?
See, it is educational… maybe it isn't the show that hates you, after all. Not all the time anyway…
---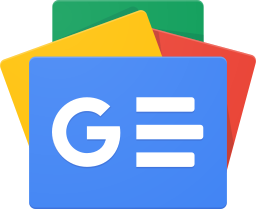 Stay up-to-date and support the site by following Bleeding Cool on Google News today!