Steve Niles And Greg Ruth's Freaks Of The Heartland In Development At MTV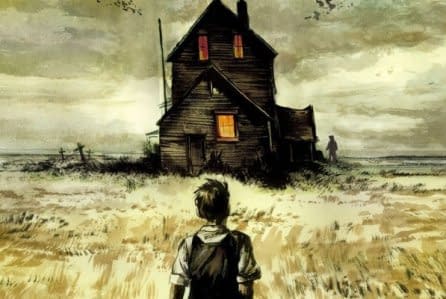 MTV and Dark Horse Entertainment are developing Freaks of the Heartland based on the comic by Steve Niles and Greg Ruth. The project will be written by Geoff Davey and Peter Sattler.
Freaks of the Heartland is set in a rural town in America's heartland that has harbored a terrible secret. Trevor's family had been hiding his deformed little brother Will in the barn, hidden from the world by their father. When the local sheriff discovers Will and kills their father in the subsequent struggle, the boys go on the run, framed for the murder, and uncover that Will isn't the only one, that "freak" children were born to other families in this town, and that the sheriff killed many of them years ago. Now he wants to finish the job, and only Trevor stands in his way. Trevor will do whatever it takes to keep his brother – and all the other innocent freaks still in hiding – out of harms way.
Source: deadline.com