[Sundance 2018] An Evening with Beverly Luff Lin Review: A New Favorite for Absurdist Comedy Fans
[rwp-review-recap id="0"]
An Evening with Beverly Luff Linn appeals to a very specific set of fans of a very specific genre, and those fans are bound to love it. Everyone else likely won't get the joke.
Director: Jim Hosking
Summary: After getting fired by her scheming husband Shane Danger (Emile Hirsch) from his cappuccino shop, dissatisfied Lulu Danger (Aubrey Plaza) is stunned when a TV commercial for "An Evening With Beverly Luff Linn For One Magical Night Only" reveals a mysterious man from her past (Craig Robinson). When Shane and his bumbling cohorts steal the cashbox from Lulu's adopted vegan brother Adjay, specialist Colin (Jemaine Clement) enters the fray to retrieve the stolen funds. But Lulu seizes the opportunity to run off in search of her mystery man — and events only become stranger from there.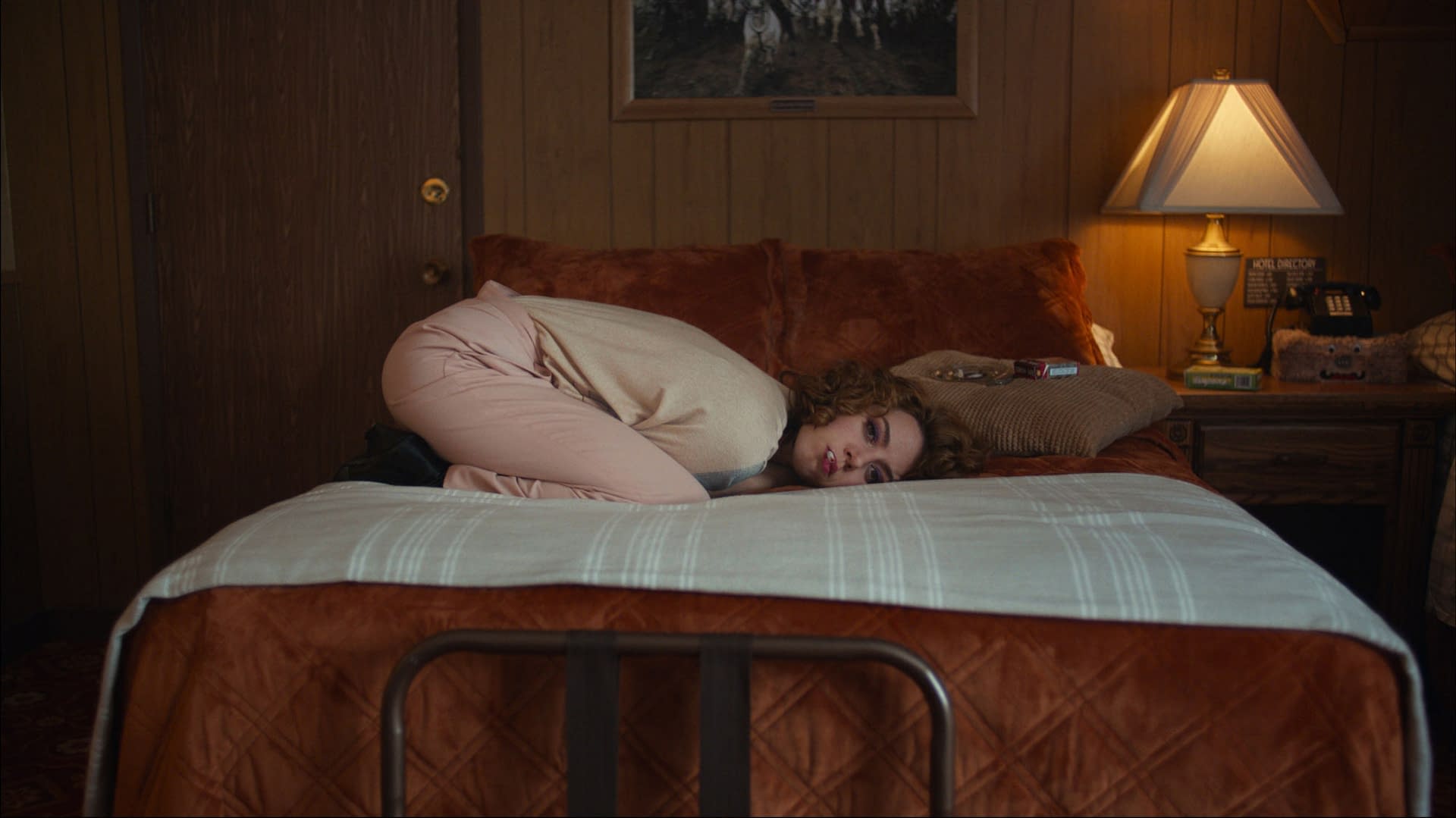 There some movies built for very specific fans of very specific genres. Sometimes that small but dedicated fan base is enough to keep a project alive. In the case of An Evening with Beverly Luff Linn, the genre that it is appealing to is absurdist comedy. We're talking the people who like things like the Tim and Eric Awesome Show or BoJack Horseman. If that is your thing, then that is really your thing; but the problem is when it doesn't resonate with you, you tend to hate it.
An Evening with Beverly Luff Linn has a bunch of good actors acting badly and being so over-the-top that it's humorous. Sometimes that "over-the-top-ness" is enough to garner a few laughs, but aside from that, there isn't much to recommend here for someone who isn't a fan of this genre.
The actors all put in decent enough performances. Contrary to what people think, it takes talent for a good actor to convincingly act badly, or at least not in a conventional sense. The setting appears to be in the mid-1980s, which means the outfits and the hairstyles are also so over-the-top that it just adds to how absurd everything that happens on screen. Emile Hirsch is probably the most consistently funny character that we see, because the character he's playing is just ridiculous. Jemaine Clement is also decent as a specialist who doesn't appear to have the talent to actually complete anything. It's all very silly and more than a little stupid, but that is likely the appeal for fans of this genre.
An Evening with Beverly Luff Linn isn't going to convert anyone to the absurdist genre of movies and television, but people who already like that genre will likely enjoy it. As for this critic, it's not my cup of tea — but if it's yours, no judgment here.
[rwp-review-ratings id="0"]
[rwp-review-form id="0"]