The Swan Princess: A Royal Wedding is the tenth entry in the animated series of films. That's right: there are now ten of them. All of them are fun watches for families, and this one looks to be of the same quality as the others. Look, these are far from perfect, but they usually tell a quick, fun story and try to teach a lesson or two here and there. There are worse things your kids could be sitting down to watch, and they will enjoy this. The trailer for the new Swan Princess film is below.
The Swan Princess: A Royal Wedding Synopsis
"Join Princess Odette, Prince Derek, and their royal friends as they set sail for another magical adventure in the enchanted land of Cathay! Princess Odette has been called by the beautiful Princess Mei Li, who is planning to marry her one true love, Chen. Upon Odette's arrival, she quickly discovers that everything is not as it should be. And not everyone is WHO they should be! The evil sorceress Fang has once again cast an evil spell, launching a plan to marry Chen herself. With the wedding quickly approaching, it is up to Mei Li's loving brother Prince Li along with Princess Odette and the rest of her royal friends to break the curse so the real Princess Mei Li can marry Chen and live happily ever after."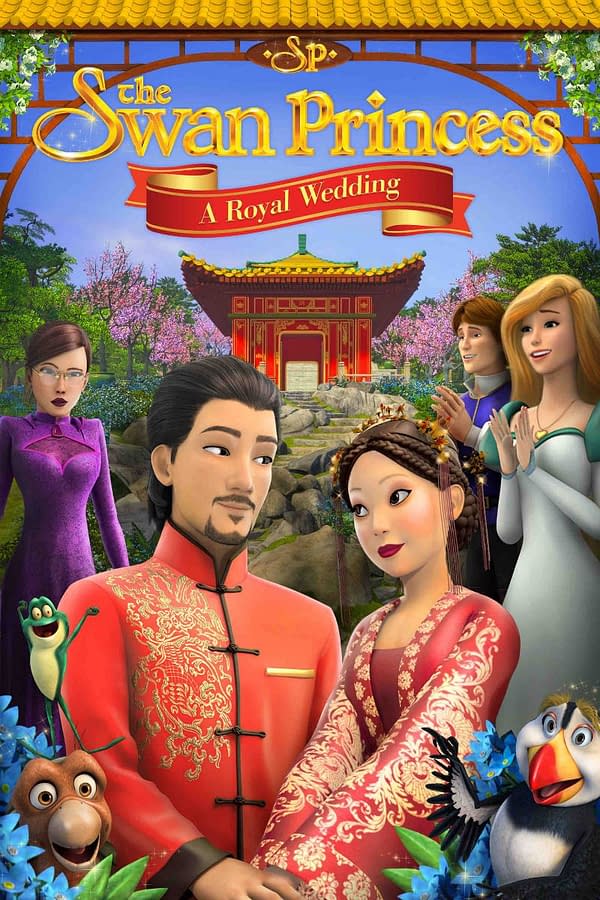 Man, looking at that cover up there, how much does that penguin regret all of its life choices that led to it being there? Somebody check on that penguin, please. The Swan Princess: A Royal Wedding will release on August 4th to rent and to own.
Enjoyed this article? Share it!