Posted in: Movies | Tagged: cyberpunk, Greg Bear, james cameron, Joe Abercrombie, mackenzie davis, Neal Asher, Neal Stephenson, Terminator Dark Fate, The First Law, The Sarah Connor Chronicles, tim miller
---
"Terminator: Dark Fate": Fantasy Writer Joe Abercrombie Contributed a Major Element to the Movie
We know that producer James Cameron and director Tim Miller put together a writer's room to create a bible for Terminator: Dark Fate. They broke down the timeline and mythology of the franchise and abandoned the continuity of the previous three sequels. The new movie – and potential sequels – would be a direct sequel to Terminator 2: Judgment Day. It was a kind of creative committee whose job was to shape the future of the franchise.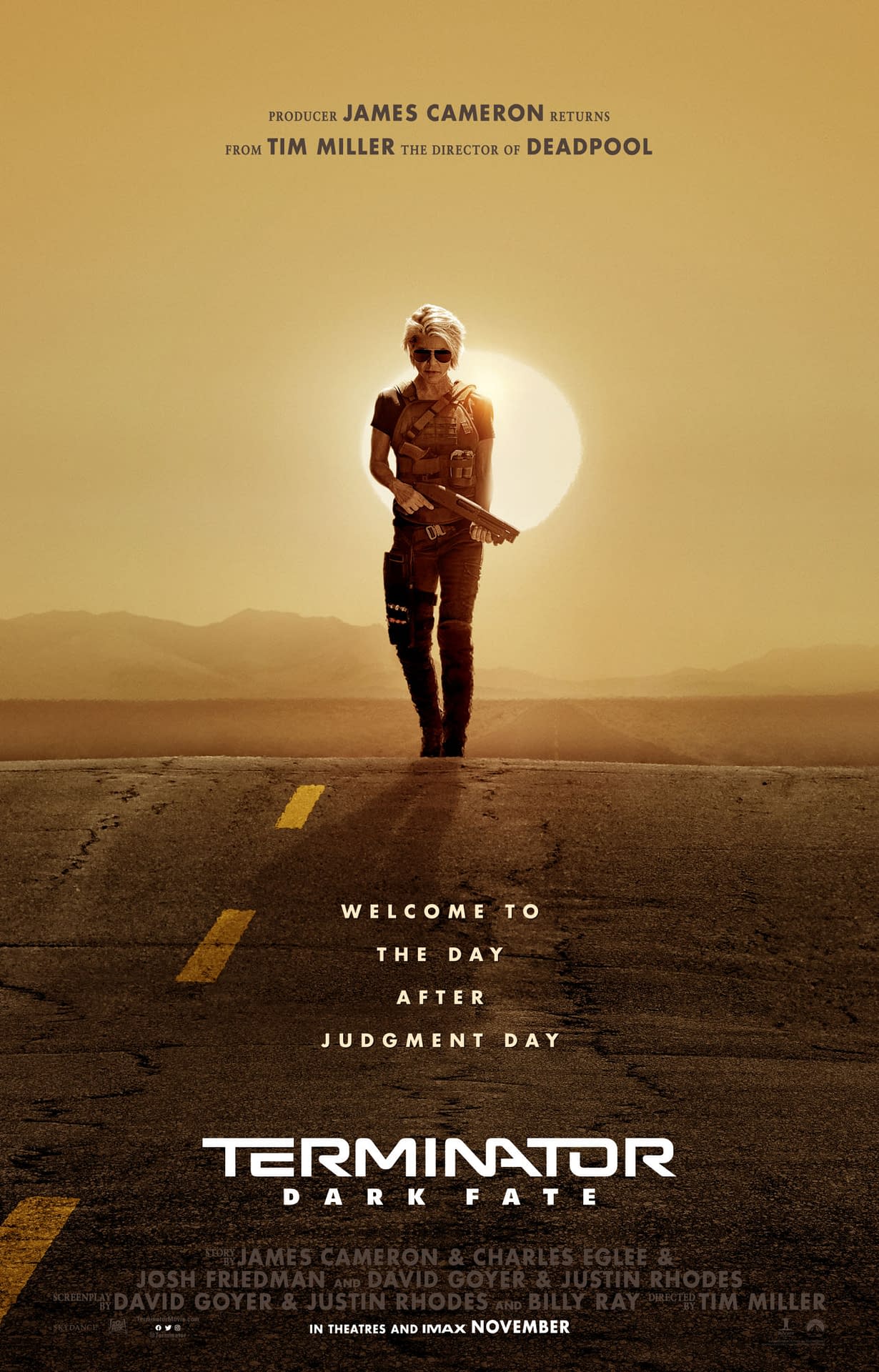 In an interview with screencrush, Miller talked at length about the process of working with a large ensemble of writers. They brought together the screenwriters who worked on the Terminator: The Sarah Connor Chronicles TV series and also a diverse coterie of Science Fiction and Fantasy writers. The Science Fiction writers were serious proponents of Cyberpunk and Hard Science Fiction.
Who Created Grace?
One notable writer was British fantasy author Joe Abercrombie, whose First Law novels enjoy a massive following. Abercrombie has created a lot of memorable female warriors in his books.
Miller said, "Everybody contributed. I loved all those guys. It was Greg Bear, Neal Stephenson, Neal Asher who's just a f—ing idea factory. And Joe Abercrombie, whose First Law books are my favorite books of all time. Joe came up with the thing which is the most easily identifiable one that made it all the way through, which is Grace, Mackenzie Davis' character. That was Joe's idea. I mean, I can remember that moment where he's like "What if one of those soldiers came back and she was really f—ed up and she had all these scars all over her because she'd had these surgeries to make her a machine fighter and she had to take a lot of drugs to deal with the pain from those surgeries." And that became Grace."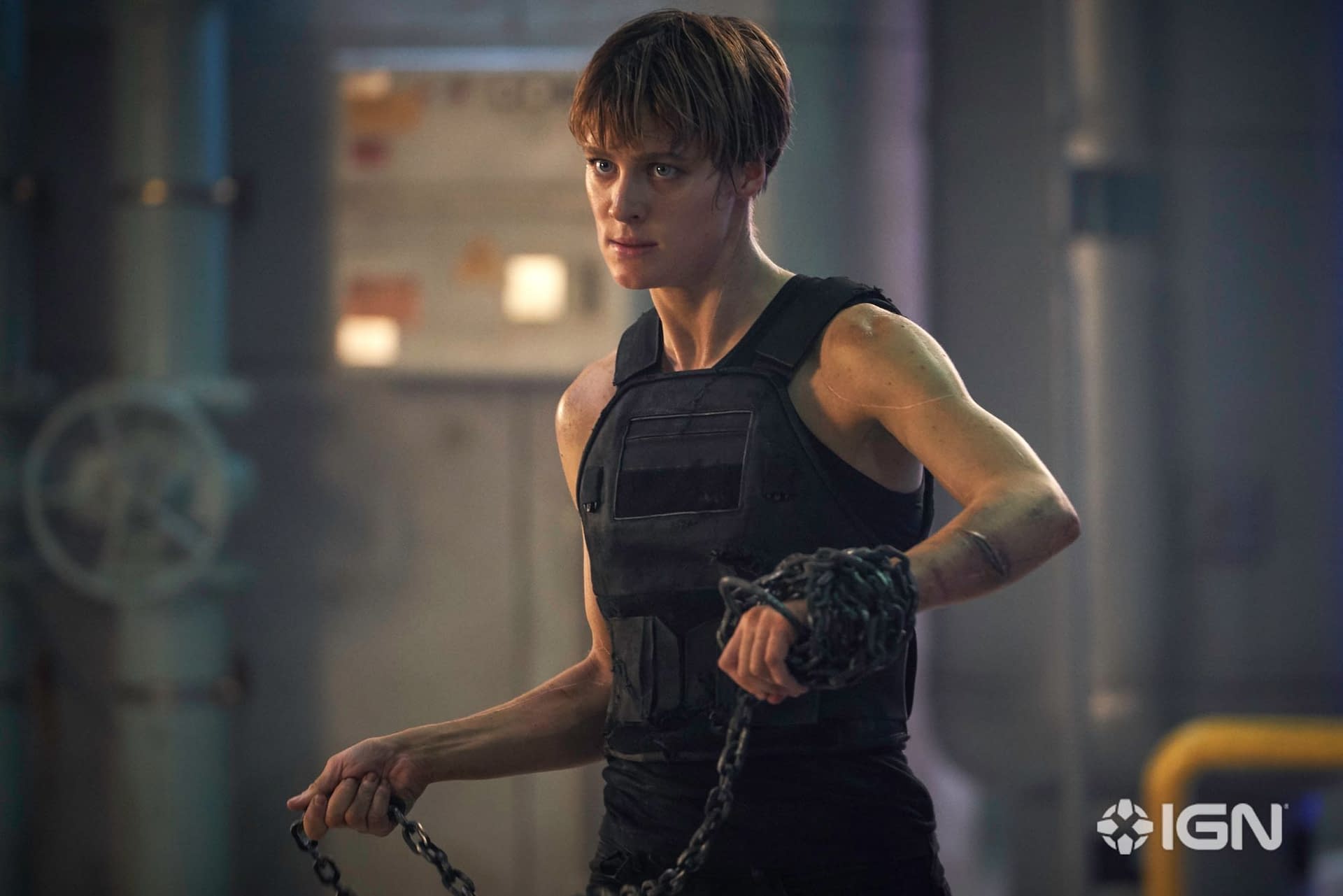 So there you have it. Joe Abercrombie created Grace. Mackenzie Davis' character is already considered a lesbian icon by LGBTQ fans of the movie. Abercrombie's First Law novels follow groups of mercenaries in wars that would give Game of Thrones a run for their money. It's only a matter of time before someone adapts those books into a TV show.
---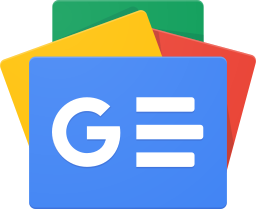 Stay up-to-date and support the site by following Bleeding Cool on Google News today!