The trailer for new action thriller The 2nd was released this afternoon, starring Ryan Phillippe as a Secret Service agent trying to protect the daughter of a Supreme Court Justice when terrorists come calling to kidnap her. This screams Taken and Die Hard, with Phillippe's character just in the wrong place at the wrong time. Also starring in the film are Casper Van Dien, Jack Griffo, and Lexi Simonsen from a script by Eric Bromberg and Paul Taegel, with director Brian Skiba behind the camera. You can see the trailer, read the synopsis, and check out the poster for The 2nd down below.
The 2nd Has A Taken Vibe To It
"Secret-service agent Vic Davis (Ryan Phillippe) is on his way to pick up his estranged son, Shawn (Jack Griffo), from his college campus when he finds himself in the middle of a high-stakes terrorist operation. The daughter of a Supreme Court Justice (Lexi Simonsen) is the target and this armed faction will stop at nothing to kidnap her Vic quickly realizes that there's no one coming to rescue them and must now use his entire set of skills to save her and his son from an incredibly dangerous and lethal situation."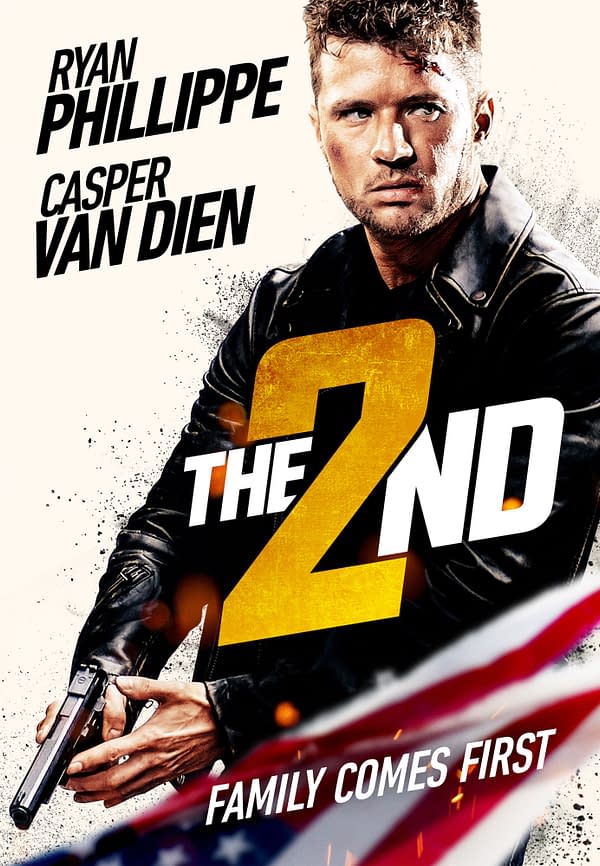 The 2nd doesn't look too bad, with all of these action films hitting on-demand, and such the object here is just to be entertaining and competent. We watch these movies for the over the top action cheesy dialogue, which exactly what we will get, especially from Van Dien. He comes off really well here, and his villain may be the reason to check this out. It's not the most original concept, but with movies like this, execution is everything. You can do so when the film hits on-demand and digital on September 1st.
Enjoyed this article? Share it!