The Batman: Zoë Kravitz Compliments Robert Pattinson's Ability to Lead
Zoë Kravitz has nothing but high praise for her The Batman co-star Robert Pattinson. The actress spoke to the Golden Globes about her impressive resume in Hollywood garnering high profile roles in blockbusters like X-Men: First Class (2011) and Mad Max: Fury Road (2015). She also developed a presence for television in Showtime's Californication, HBO's Big Little Lies, and a starring role in Hulu's High Fidelity, based on the 2000 film of the same name. Kravitz plays Catwoman in the movie and is the fourth actress in the role in 18 years in a live-action Batman film. She was in the middle of shooting The Batman for director Matt Reeves when production had to shut down due to the COVID-19 quarantine. Before its suspension, she revealed how well Pattinson fit into his role.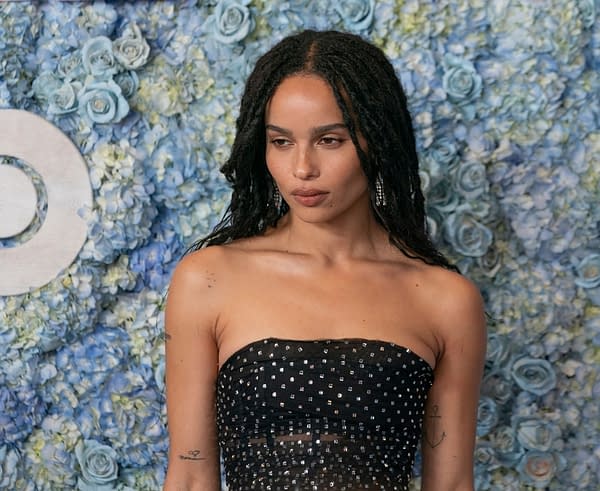 Zoë Kravitz and Robert Pattinson's Chemistry in The Batman
"Rob's great," Kravitz said. "He's wonderful in this role. I truly think that this was something he was born to do, and he's a great guy, so it's a joy to be around him, and when you're working with people who you respect, it makes everything better and easier." In a February interview with Variety, she revealed her camera test with her co-star and knew almost instantly how well they clicked. "We've been together for the last few weeks," Kravitz continued. "I had to camera test with him, and now we've been training together and rehearsing together, and he's just a delightful person and such a wonderful, thoughtful actor. I think he's perfect for the role and it's going to be such an adventure. I'm excited to have him as my partner in crime and to be there to support each other because it's intense. It's going to be a long shoot, and there's a lot of pressure, and I know he has my back, and I have his." With the uncertainty of COVID-19, Hollywood's been careful drafting updated health and safety guidelines for productions to follow. Filming overseas is set to resume, but setbacks might cause further delays on certain projects. Warner Bros is set to tentatively release The Batman on October 1st, 2021.