Posted in: Lionsgate, Movies | Tagged: gerard butler, lionsgate, Plane
---
The Best Scene In Plane Was Gerard Butler's Idea
Gerard Butler has revealed that the best moment in the upcoming Plane was an idea that he pitched to make the audience cheer.
---
We know that the movies have truly recovered from the pandemic because films like Plane are sailing into theaters in January. The basic title, the slightly goofy premise, the fact that it stars Gerard Butler, the fact that it's actually better than you think it is [full review coming soon], nothing is more January than this title. The trailer is selling a slightly different movie than the film actually is. While it seems like this will be another "two guys against the world pew pew" type of film, it is much more a plane movie than a gun or action film involving guns. In fact, there is a scene where a man gets run over by a plane toward the end of the movie, and when Butler was being interviewed by UPROXX, he revealed that he was the one that came up with that set piece.
"That was my moment! By the way, I created that just to let you know. … I just want everybody to know that that was my moment. Although I'm sure a lot of people will be like, "Are you kidding me, that's ridiculous.""
Butler was asked if he was the one who brought up the idea of flying a plane into a bad guy, and he agreed, saying that it was something that he pitched to everyone that he wanted in the film.
"Absolutely. Yeah, and it was something I had to pitched to everybody," Butler explained. "I sometimes think I prefer that, prefer it to the performance. I love developing scripts. I love being able to put into big ideas, the small ideas and think of them from an actor's point of view. What are those magical moments? What are the challenges that we can put in? What are the surprising bonding moments, twists, and turns? But then, the bigger moments, always, I'm all about that. You know, realize you can take it anywhere. I can take this anywhere! You make it as crazy or as weird, but then the challenge is always, but how in that moment do you make it believable? Even if the audience is, oh, that's crazy, but if they're in it, they're with you."
That moment in Plane might be utterly ridiculous, but the screening we were at was full of people, along with the press, and it made everyone cheer and clap when it happened, which is cited as a "cheering moment" in the interview. Butler revealed that Robert Downey Jr. was a huge fan of Olympus Has Fallen, and Butler explained that he likes to make films that cause audience reactions.
"Well, it's funny because Robert Downey Jr. wrote me the nicest email after Olympus Has Fallen," he said. "This is the same vibe. He's like, "We need more of these movies." These are the movies when I was in New York as a kid, and people would shout at the screen and throw things and be like, "No!," and applaud and cheer. And I think that's what this movie is; it's a throwback to that, where literally you're in the energy of the group, and everybody's either terrified or cheering you on."
Flying a plane into a bad guy got a reaction from my crowd, so we think you achieved what you set out to do, Gerard.
Plane: Summary, Cast List, Release Date
In the white-knuckle action movie PLANE, pilot Brodie Torrance (Gerard Butler) saves his passengers from a lightning strike by making a risky landing on a war-torn island – only to find that surviving the landing was just the beginning. When most of the passengers are taken hostage by dangerous rebels, the only person Torrance can count on for help is Louis Gaspare (Mike Colter), an accused murderer who was being transported by the FBI. In order to rescue the passengers, Torrance will need Gaspare's help, and will learn there's more to Gaspare than meets the eye.
Plane, directed by Jean-François Richet, stars Gerard Butler, Mike Colter, Yoson An, Daniella Pineda, Paul Ben-Victor, Remi Adeleke, Joey Slotnick, Evan Dane Taylor, Claro de los Reyes, and Tony Goldwyn. It will be released on January 13th.
---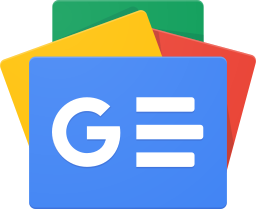 Stay up-to-date and support the site by following Bleeding Cool on Google News today!