The Chair – A Psychological Horror Film Adaptation Of The Alterna Comics Graphic Novel
Peter Simeti writes for Bleeding Cool:
THE CHAIR follows the story of Richard Sullivan, an innocent man struggling to escape execution on death row. Witnessing the torture and murder of his fellow inmates at the hand of the prison's sadistic and psychotic Warden, Sullivan decides that the only way to survive is to fight back. But as he matches the savagery and brutality occurring in the prison, Sullivan is forced to come face to face with his own sanity.
What started out as a passion project has turned into something more. I've been really fortunate to have so many talented people wanting to be a part of this film and I want to bring it to life for them as well as for all of you. THE CHAIR isn't a straight up horror film. There isn't someone running around with a weapon, killing unsuspecting teenagers in the woods. I love those films, but this isn't that kind of story. There's a lot of heavy themes explored here, including troubled familial relationships, child abuse, mental health care, the ethics of torture, and capital punishment. A battle of nature vs. nurture, THE CHAIR is a thought-provoking film without monsters, zombies, or vampires – a film that shows the capacity for good and evil that exists within all of us. As far as rewards goes, we have over 40 of 'em; signed items from the cast, having your name in the end credits, personalized messages from cast members, film used props, signed scripts, art commissions, even a reward to be in a scene with Susan Eisenberg, Kin Shriner, Paul Lacovara, and Brian Thompson as an extra with a reaction shot ON camera.
We've also got a Bleeding Cool Digital Exclusive reward where you get a digital copy of the film, a digital copy of the graphic novel, a 4×6 postcard signed by myself and Erin Kohut (the writers on the film) for just $20! (International backers, please add $2 for shipping) So we hope you check out the Kickstarter and if it's something you'd like to be a part of, then that'd be awesome. Even if money is tight right now and you can just share it on twitter/facebook/wherever, that would mean a lot. Thanks everybody, your support means the world to us!
Follow us on Twitter @theCHAIRhorror
Like us on Facebook at http://www.facebook.com/thechairhorror
Peter Simeti is the founder and publisher of Alterna Comics, the creator-owned comics publisher of titles like FUBAR, Metaphase, The Last West, Complex, Kill All Monsters!, NOVO, The CHAIR, Lilith Dark, and many more. You can follow Peter on twitter @petersimeti and follow Alterna Comics @alternacomics
---
---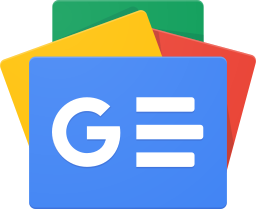 Stay up-to-date and support the site by following Bleeding Cool on Google News today!