"The Conjuring" Creators Set to Adapt a "LaLaurie Mansion" Franchise
The creators of the massively successful horror franchise The Conjuring are taking on another real-life horror story in a new cinematic universe. This new title will be another haunted house style venture, depicting the LaLaurie Mansion in New Orleans between Chad and Carey Hayes with Faster Horse Pictures helming the project.
The setting for the film series centers around the estate of Madame LaLaurie, a serial killer who brutalized and tortured several slaves in the 1800s. LaLaurie's identity was later discovered after countless murders and lead the murderer to flee the city with no answers about what transpired next.
The films are a joint effort with Cindy Bond and Doug McKay's Faster Horse Pictures, a new partnership to bring more haunted house films to life in the near future. Deadline revealed the new project, adding that the current owners of the property are working alongside Faster Horse to accommodate necessary material for the upcoming film. The house hasn't been open to the public since 1932, and the last major pop-culture reference to the real-life horror came from American Horror Story: Coven with Kathy Bates portraying the killer — making this untapped potential for horror cinema.
After the nearly 2 billion dollar franchise of ghosts, hauntings, and possessions, this will only continue to see the progression of horror films which is potentially great news for fellow horror lovers. In a quote from the website, the Hayes brothers stated:
"The LaLaurie Mansion is as scary a place as there is in the world and we won't hold back in giving audiences the full effect. Chad and Carey will have their hands full, but they are true masters in cinematic retellings of disturbing material," Also adding, "We love writing films in which we get to tell true stories – incorporating moments that people can look up and discover did in fact happen. With the LaLaurie House we get to do exactly that. There is a wealth of documentation of a very dark and frightening past of true events. Not to mention that after spending some time there, what we personally experienced was truly unnerving."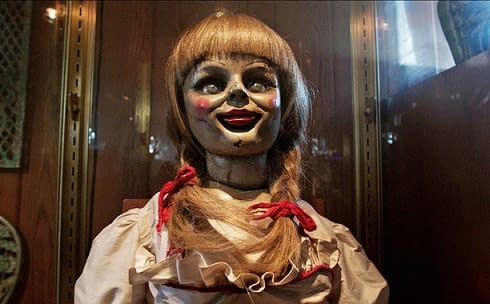 There you have it, the creative team behind the film acknowledged that not only is the location prime horror inspiration but that there is going to be a definitive choice to embraces the truly horrific occurrences. Between its chilling reputation and the brains behind modern horror, this could be a noteworthy addition to the genre.