"The Eternals": Gemma Chan Marks Production Wrap Up on MCU Film
The Eternals, one of the most anticipated films of the Marvel Cinematic Universe, wrapped up filming according to one of the film's stars, Gemma Chan. The 37-year old actor marked the occasion on Twitter posting a black and white selfie. She donned her film cap and simple dark casual wear.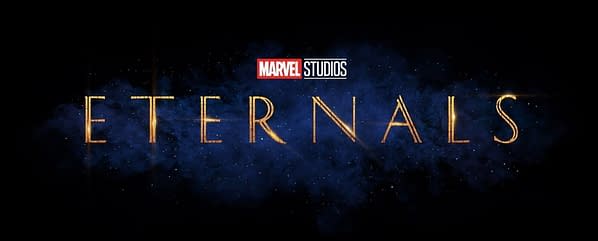 The film based on the Jack Kirby comic follows an immortal alien race known as the Eternals, who secretly lived on earth for the past 7,000 years created from the Celestials. They unite to protect humanity from their evil counterparts the Deviants who grew apart from their creators' original design.
Chan MCU Roles
Chan is no stranger from the MCU previously playing Minn-Erva in Captain Marvel (2019). In the upcoming film, she plays Sersi, not to be confused with the maligned Lannister ruler in Game of Thrones (spelled Cersei), a humankind-loving Eternal. With her superior physiology, she also possesses specialized transmutational abilities. In the comics, she shares a bond with Dane Whitman (aka Black Knight), a human warrior who wields a mystical sword. Kit Harington plays Dane in the film.
Production Details
The Eternals is directed by Chloé Zhao, written by Matthew and Ryan Firpo, and produced by Kevin Feige for Marvel Studios. The film marks the second time in the MCU introduced a set of new heroes in a standalone film since Guardians of the Galaxy (2014). Marvel originally conceived Inhumans (2017) as an MCU film before finalized as an ill-fated television series for ABC.
A Loaded All-Star Cast
Richard Madden is the all-powerful Ikaris.
Kumail Nanjiani is the cosmic-enhanced Kingo.
Lauren Ridloff is Makkari, the first deaf superhero of the MCU and possesses super speed.
Brian Tyree Henry is the cosmically-enhanced and super intelligent inventor Phastos.
Salma Hayek is the wise and spiritual leader Ajak.
Lia McHugh is Sprite, who possesses eternal youth.
Don Lee is the powerful Gilgamesh.
Barry Keoghan is the aloof Druig.
Angelina Jolie is the fierce Thena.
Marvel's The Eternals comes to theaters on November 6th.