The Fantastic Four Embargo Appears To Be Holding… For Now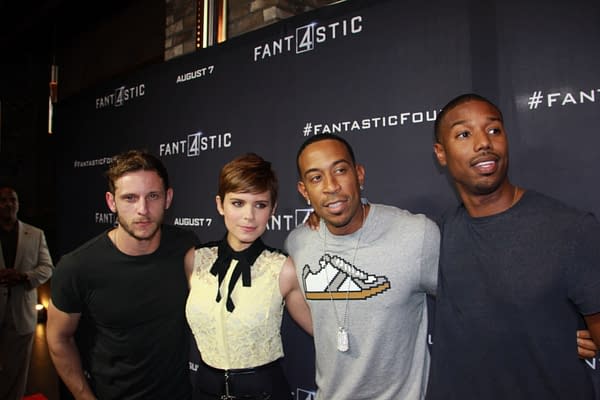 There was a VIP screening of the Fantastic Four in Atlanta last night. You may have read about it. You may not, however, have read any reviews coming out of it, the screening was NDA'd up to the eyeballs.
But there was this one on Reddit/r/Marvel by Patricier21
There was a Fantastic Four screening last night in Atlanta. It should be ok as long as I don't get specific. It was miles better than the previous 2 and also better than Ant-Man and Ultron. Everyone has a believable scientific explanation for their powers.
Which would have been even more reliable if the user hadn't spent month boosting the film on Reddit like, well, a plant. And then posted this same review to two other forums under the same ID but now pretending it came from "an IMDB user" adding,
As well, my uncle works for Fox. And he doesn't normally like superhero movies. But guess what? He said that this was actually pretty good. He said he liked this better than they first avengers movie and said it was what he was hoping for in the movie. He has read the comics growing up and said that a lot of the movies of not do the comics just I ecbut he said that this one was actually pretty well done. He also said that the reshooting, while they brought about a messy production were worth it in the end to make the movie the best it could be.
I don't think you need to worry about this being an embargo breaker somehow. For that, wait until the film hits cinemas in France on Tuesday evening…