The First Trailer, Poster, and 3 Images for "Zombieland 2: Double Tap" is Here
Here is a movie we all kind of forgot about until this trailer, poster, and image showed up. When it came out in 2009 Zombieland was taking advantage of the zombie craze that had taken over the popular culture. It seemed like zombies were on the way out and people were kind of over them by 2009 which meant a movie getting super meta about them made perfect sense. However, the popular culture didn't exactly move on and the movie became a cult classic. It hardly cleaned up at the box office, it only made just over $100 million, but it also had some huge stars that went on to win numerous awards.
Director Ruben Fleischer and writers Rhett Reese and Paul Wernick have gone on to make several successful movies so it isn't that surprising that Sony Pictures would greenlight a sequel to the little movie that helped kick off so many careers. The first trailer for Zombieland 2: Double Tap has dropped along with a new poster and three new images.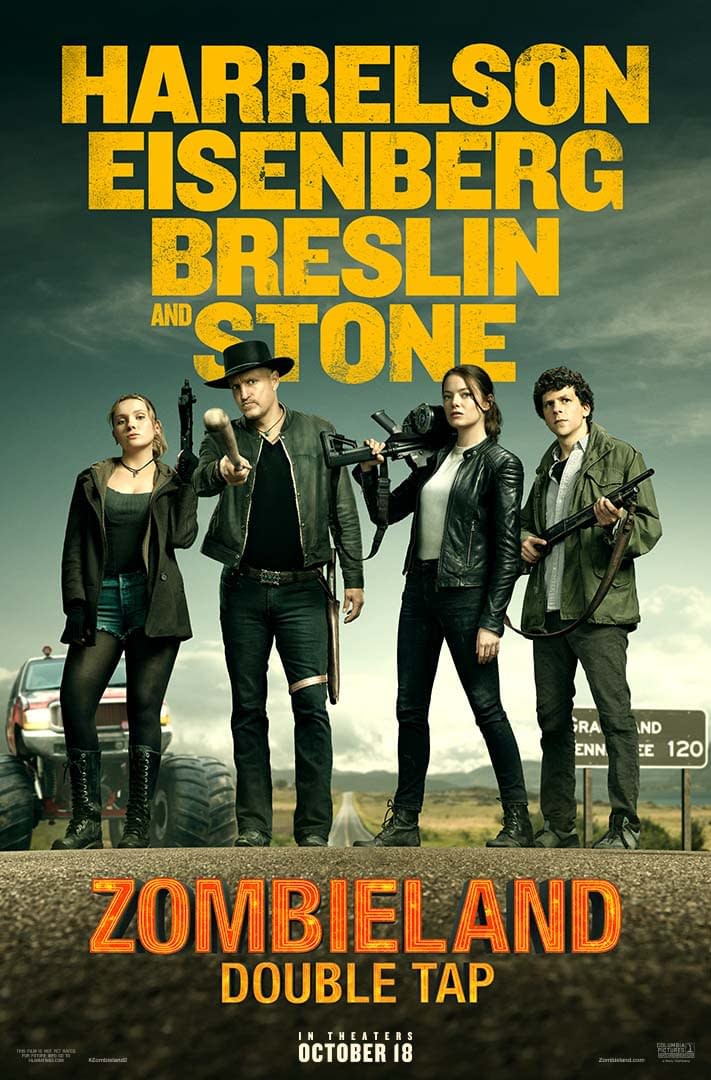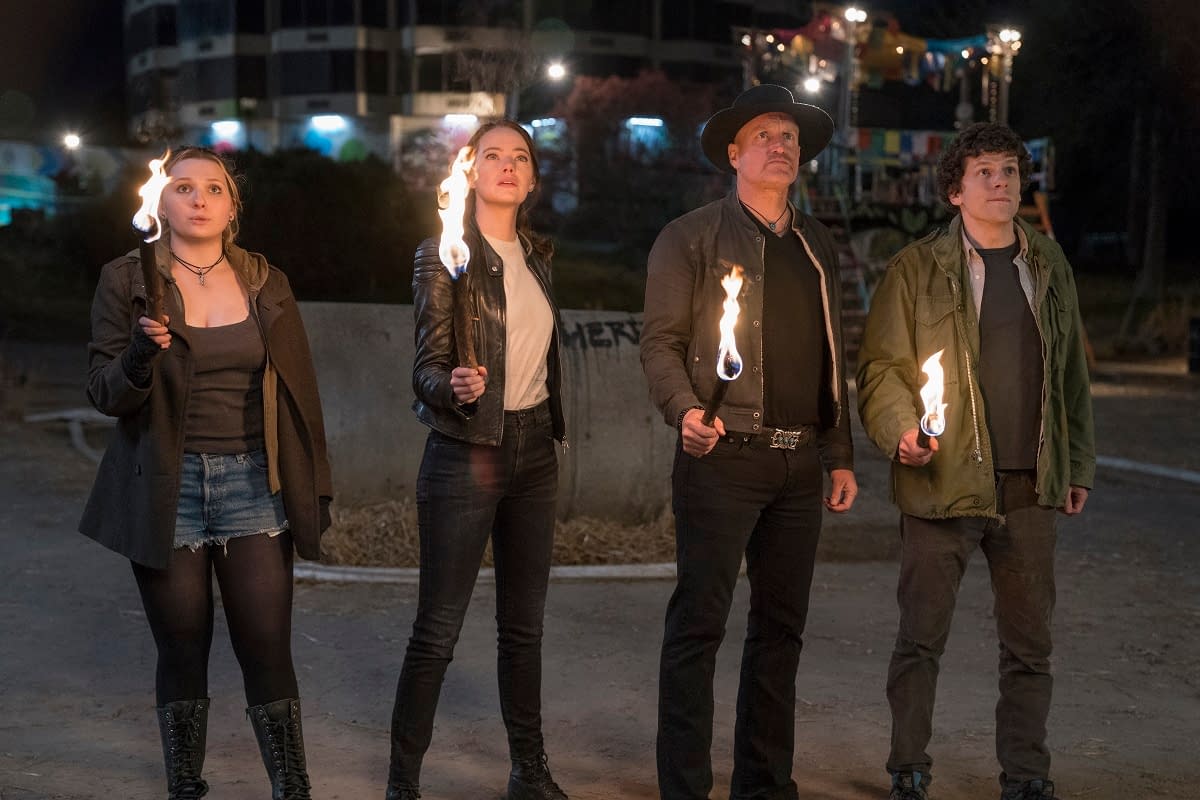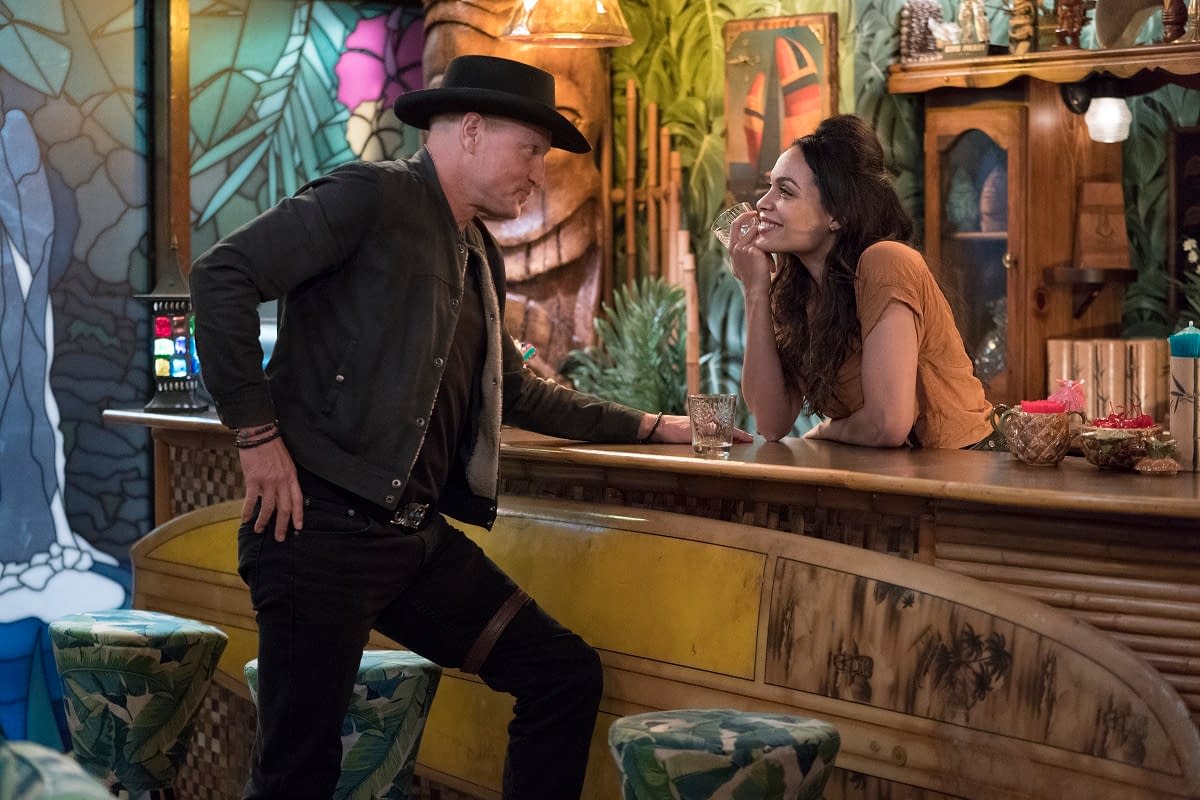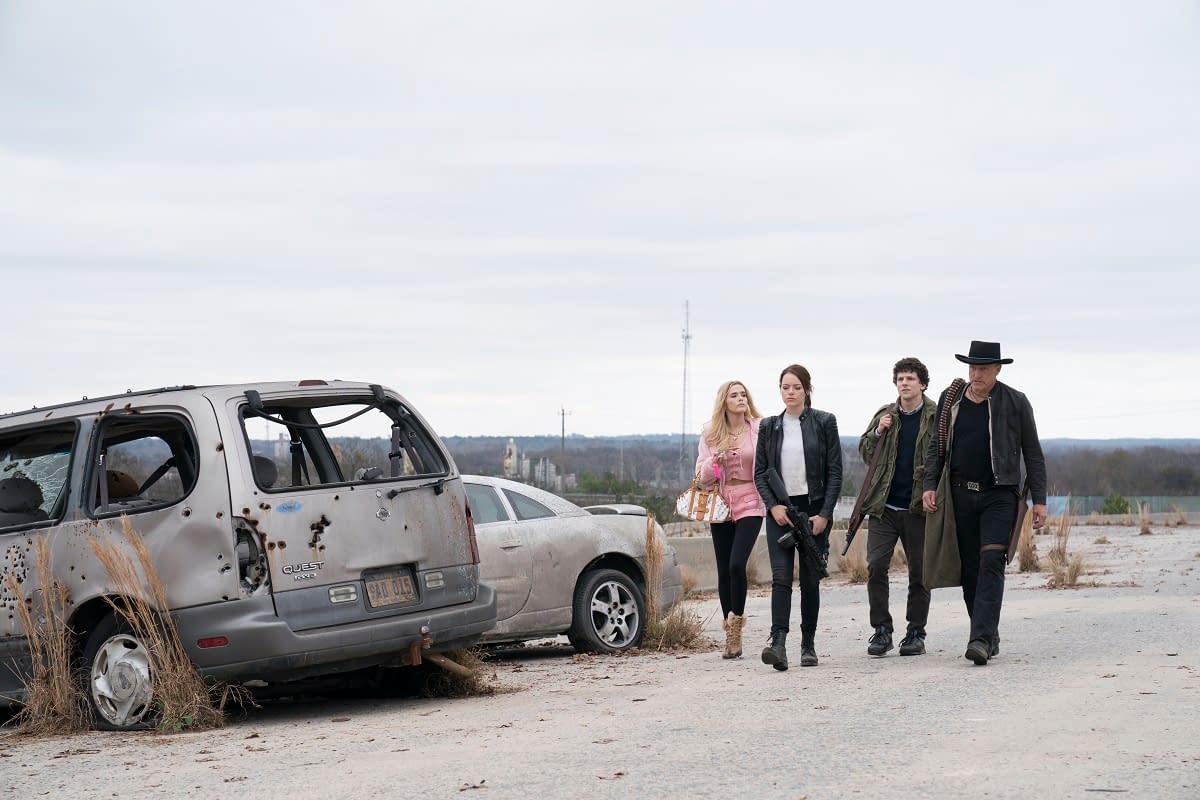 It looks like this movie could be a lot of fun not to mention that most of the cast doesn't appear to have aged a day in ten years.
Summary: Columbus, Tallahasse, Wichita, and Little Rock move to the American heartland as they face off against evolved zombies, fellow survivors, and the growing pains of the snarky makeshift family.
Zombieland: Double Tap, directed by Ruben Fleischer, stars Jesse Eisenberg, Woody Harrelson, Emma Stone, Zoey Deutch, Abigail Breslin, Bill Murray, and Dan Aykroyd. It will be released on October 11th.