The Meg 2 Will Be "Action On A Grand Scale" Says Director Ben Wheatley
The Meg was a huge hit in 2018, grossing over $500 million somehow worldwide and, for the most part, thrilling audiences of big dumb action films and giant monster film fans at the same time. Star Jason Statham is returning for a sequel to the film, though we do not know when The Meg 2 will actually go in front of cameras. The director of the sequel, Ben Wheatley, recently had a chat with ComicBook and let fans know that he is taking the reins of the franchise and running with them in a full-on sprint.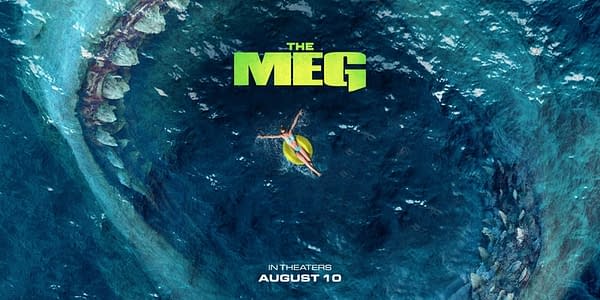 The Meg 2: Meg Harder
"A lot of it is respecting The Meg and trying to make sure it's a great Meg film. And as you can see from the movies I've made, they're not necessarily… it's not… when you go and do Doctor Who, I don't completely change it because I wanted to do it. I didn't want to necessarily make it something completely different that nobody recognized, you know? So there's that element of back and forth. But it's an opportunity to do action on such an insanely large scale that it's just unbelievable. From doing Free Fire, which was, I thought, was all my Christmases came at once in terms of action, this is just unbelievable. And just doing the storyboards for it, just thinking and going, 'Oh,' it's just … I feel a heavy responsibility for it, to make sure that it kind of delivers on all the, to all the big shark fans out there."
I just hope that there are multiple Meg's this time. I want to see Statham get into a kung fu fight underwater with two of the giant beasts at once. The Meg 2 also needs more explosions. And more actors from The Office. Just give us more of everything, and we will be good, Ben.