There's Something Wrong with the Children: Crew & Santos on Chemistry
Amanda Crew and Carlos Santos talk to Bleeding Cool about their Blumhouse horror film "There's Something Wrong with the Children"
---
From the way Amanda Crew (Silicon Valley) and Carlos Santos (Gentefied) carry themselves in the Blumhouse & Paramount horror film, There's Something Wrong with the Children; the stars probably fit their characters a little too well. They play unsuspecting parents Ellie and Thomas, whose children Lucy (Briella Guiza) and Spencer (David Mattle) are the very subjects of the film. The film follows the family enjoying themselves on the weekend in the wilderness with another couple, Ben (Zach Gilford) and Margaret (Alisha Wainwright). As the two look over Ellie and Thomas' children, Ben suspects something might be "wrong" with them after hiking. Crew and Santos spoke to Bleeding Cool about working with director Roxanne Benjamin (One of Us Is Lying, Pretty Little Liars: Original Sin), bonding with their cast mates, and how the film breaks the typical molds.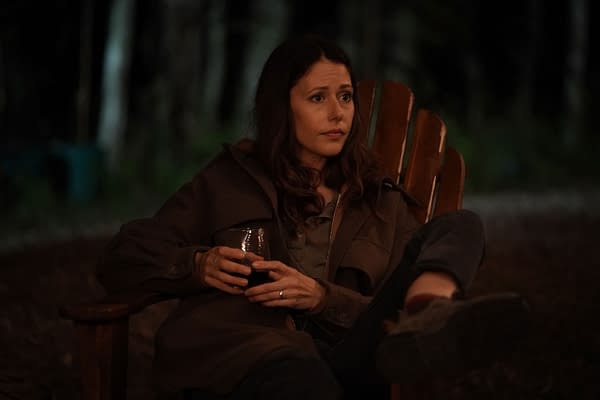 A Genuine Opportunity in 'There's Something Wrong with the Children'
Bleeding Cool: What appealed to you guys about 'There's Something Wrong with the Children?'
Crew: I loved the script and working with a female director in, Roxanne Benjamin, who is respected in the horror field. I was excited to work with her. I have a couple of friends who are friends of hers, and I thought the concept and my character were fun.
Santos: I was also excited to work with the cast. I admire all these people, and it was an opportunity. First, to do a horror film myself, but also to work with these wonderful people that oddly…Spoiler alert! They were great to work with, and it's a real thing. It's not like, "It was Hollywood great." It was great. I was excited to take part in that, and Roxanne is a superstar. I had heard of her before. So it was cool to just be like, "This feels like it's in the right hands." I was excited.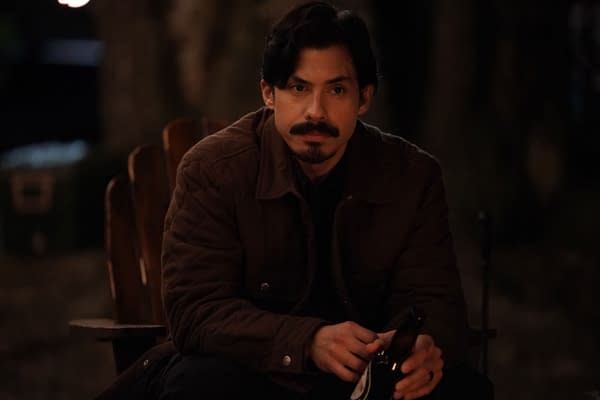 What's it like working with Zach and Alisha?
Crew: Really awful.
Santos: Yeah. At first, I was like, I don't know if I have to get HR involved, but I think that ultimately…No, they were great. Everybody was so fantastic. I dipped into this question earlier by saying I had a fantastic time. I've been watching Zach for a long time. I'm a fan of Amanda from 'Silicon Valley' and Alisha from 'Raising Dion.' It was an amazing opportunity for me to kind of come out. I was the one coming in, like, "Hey guys, what's up?" Everybody took me in immediately. I felt excited to get working every day. It's New Orleans, and it was a lot of humidity. Do you know what I mean?
Crew: [Laughs] You got to keep that hair contained. To echo Carlos, we were saying in another interview how great it is to work with such a contained cast that gets along well. We play two couples who go on this trip together, and it's so important that that chemistry was there. We're so lucky we got along so well because going into it, there's that fear of like, "If I don't get along with these people, this is going to be a long shoot. I'm stuck on location and in this cabin together." It was a lot of fun, maybe too much fun.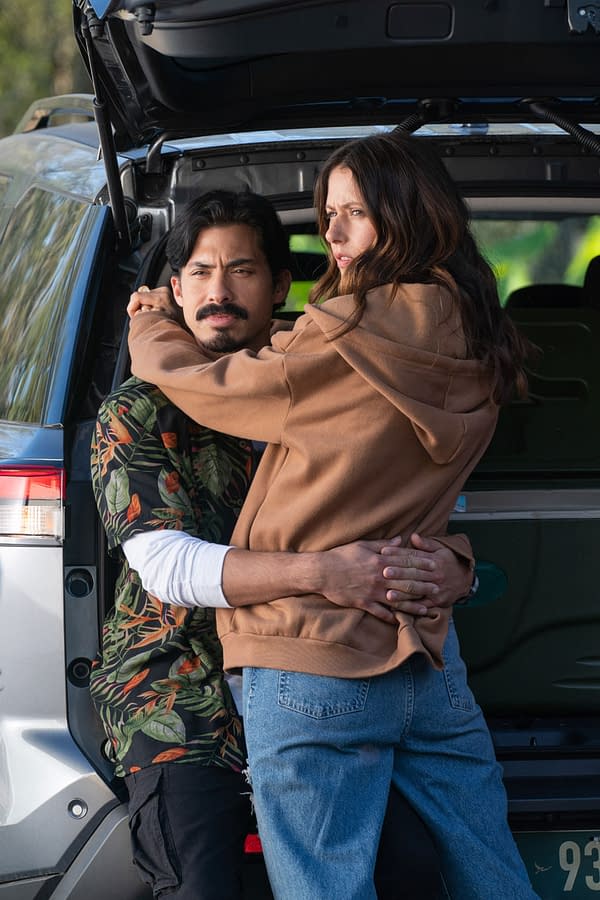 Did Roxanne have you guys meet with your castmates Zach, Alisha, Briella, and David to do pre-film bonding?
Santos: It was called a ribs dinner.
Crew: [Laughs]. We got ribs.
Santos: We bonded over ribs.
Crew: We got messy with ribs.
Santos: Messy and personal.
Crew: [Laughs] It was super fun. We also did some rehearsals and spent some time together. It was hard because it was still a bit deep into COVID. So there were precautions we had to take with certain bonding. [Roxanne] did make sure that we had the space to talk about our characters, hang out, and get to know each other.
Was there any particular scene that stood out while filming?
To be honest, what excited me about my character is that she's a mom, but not your classic mom, doting mom, super maternal, hands-on. I was joking the whole film, but it's like, "It's Mommy's weekend. Mommy wants her wine. Mommy doesn't care about the kids." This is her time, and I loved flipping that stereotype because, so often, in the mom characters, we got to protect the idea of what it means to be a good mom. I love that Roxanne was adamant I'm not that kind of mom, and I love that she pushed it in that direction. As [our characters are] a married couple, we were like [laughs] rock and roll band t-shirts and stuff. When I first read the script, what it evolved into was so fun to kind of play counter to what you typically see in a father, mother, wife, or husband dynamic.
Santos: That was fun. I was excited to be a part of what they call in the business "the blood."
Written by T.J. Cimfel and Dave White, There's Something Wrong with the Children comes to digital and on-demand on January 17th.