"Batman: Hush" – Jason O'Mara Talks All Things Dark Knight [VIDEO]
On the Friday of San Diego Comic-Con 2019 (SDCC), we found ourselves seated in a packed press room to chat with the stars and producers of Batman: Hush. The world premier is about 20 minutes away as the voice of Batman himself, Jason O'Mara (Life on Mars, The Man in the High Castle), grabs a chair and joins us for the last roundtable of the day. We only have a little time before the world premiere of Batman: Hush, so Jason wants to make sure that each of us gets a question.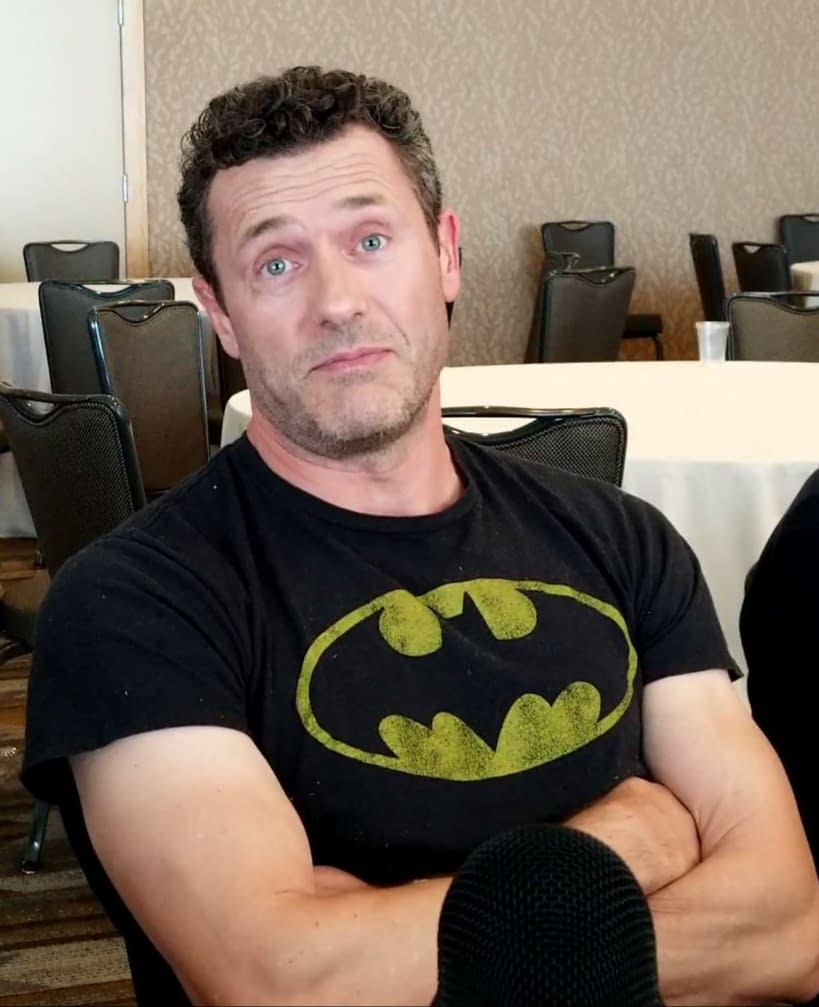 There is a lot to unpack at the 50th anniversary of SDCC, 80th year anniversary of Batman, and the world premiere of Batman:Hush, so let's get started: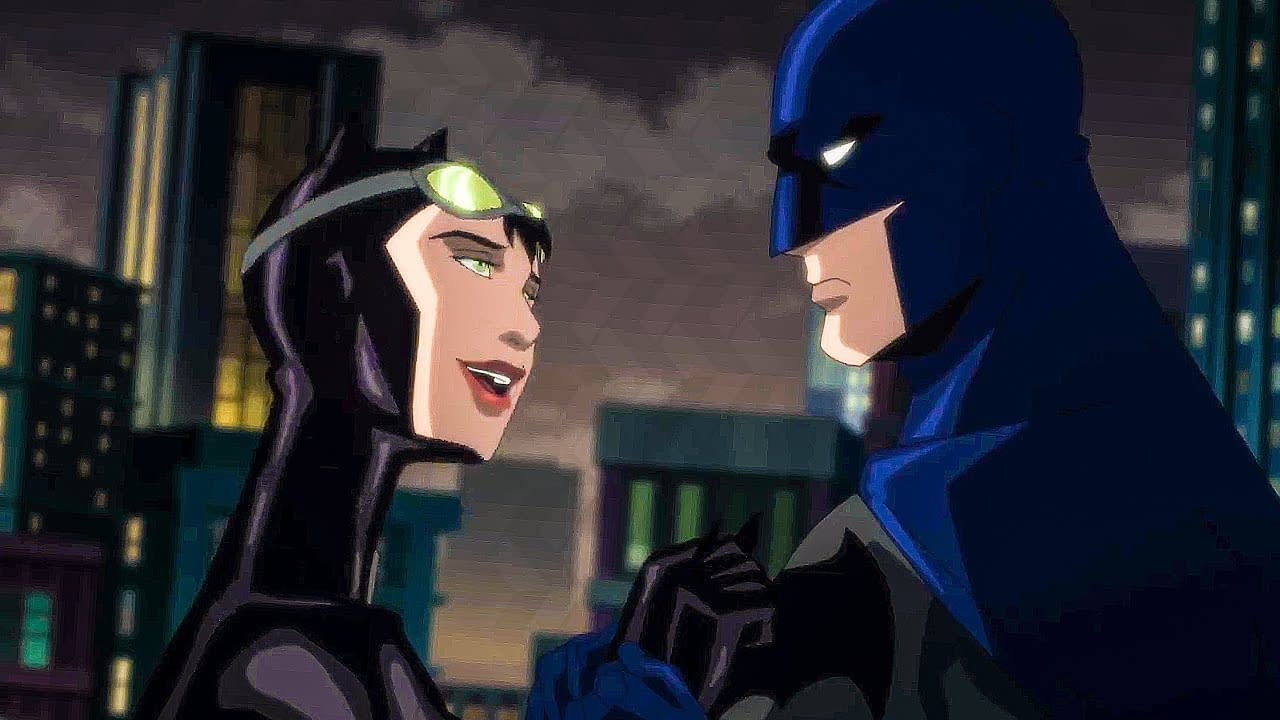 This version of Batman has been much more than just a "punch first ask later" superhero, so we wanted to ask what it's like to play a "romantic" version of Batman with a little more depth than most:
I don't look at it that way…Really how do you define it? Is he Batman when he has the cowl on, and Bruce when he doesn't? He's also a father, and now a lover. You can't really be yourself when you're trying to be someone else. I feel like the line between them is being blurred, and I find that really exciting. Because I think its defining, and makes this version of the character unique.
O'Mara continues:
It's evolved naturally throughout, this is now the 10th film in the series. And it's almost like 22 hours of television. It's like a full season of ups and downs, and it continues the story in a very strong way. So the fact that, obviously some changes had to be made to retrofit Batman Hush to fit into this continuity while also remaining faithful to the principles and themes of the story.
As mentioned before there is a lot to celebrate this weekend at SDCC, Jason tells us what is it like for Batman: Hush to come out when Batman turns 80, during the 50th anniversary of the Con itself.
Well that's serendipity, you couldn't plan that any better could you? Also, in a way I have been fortunate in that I've never had a Batman stand alone title at San Diego Comic Con. This is my first one, even though its my tenth. So it's just the way the scheduling/ release dates work out. And so that in itself is a thrill. I think we are all servants to the character, whether you're playing it in live action or voice acting or whether you're drawing a frame or a cell, you have to serve the character. And the character was around long before I was born, and will be around long after I'm gone, and you just try to leave the character in a better place than you found it. And serve it as best you can, and move on. It's always an honor and a privilege whenever I get a chance to do it, and I am particularly sound in this case. I am very proud of this movie.
After playing Batman for so long, Jason tells us what it takes to bring his version to life:
It's not just me up there I work with a lot of really good voice directors. Wes Gleason, on this, is a terrific voice director. Earlier on it was Andrea Romano (Batman: The Animated Series, Justice League) who helped me become Batman, thru Justice League War and a couple of other ones. In those early days. I give a lot of credit to these guys, and James Tucker (Batman: The Brave And The Bold, The Death Of Superman) in particular. As a producer I've really enjoyed working with him. He's got a real instinct for the character. We want to make this version of the character stand out. There is some many versions, and they're all great. you've got to carve your own turf out somewhere, right?
I feel like we have done that in a natural way without forcing it too much.
How would you like to see your Batman end?
I think there are some unanswered questions about his relationship with Damian, I think that has to come full circle somehow. I think that has always been integral to this run. I think something has to happen with the Justice League and those relationships, …. I think it all boils down to Damian. I don't know if that something that ever going to be resolved. Whether it will be sooner, later.

This does feel like a high water mark, Batman: Hush, for this continuity.
The video below may be a touch "spoiler-y" if you haven't seen Batman: Hush yet, so be warned. Jason also fields questions about which Other characters he would like to play and why, the progression of his relationship with Damian, his thoughts on the Justice League Dark script, who is his dark secret favorite live action villain, and much much more:
Batman Hush is directed by Justin Copeland (Reign of the Supermen) and stars Jason O'Mara (The Man in the High Castle), Jennifer Morrison (Once Upon a Time), Maury Sterling (Homeland), Geoffrey Arend (Madam Secretary), Sean Maher (Firefly, Serenity), Hynden Walch (Teen Titans Go!), Bruce Thomas (Legally Blonde, Kyle XY), and Jason Spisak (Young Justice)