Thomas Jane, Kate Bosworth and Jacob Tremblay Lead Netflix Film 'Before I Wake'
Netflix has released a trailer for their new horror film, Before I Wake. It tell the story of a young couple that after losing their own son, adopt an orphaned child whose dreams and nightmares manifest physically as he sleeps. The film is directed by Mike Flanagan who co-wrote it with Jeff Howard. It stars Kate Bosworth, Thomas Jane, Jacob Tremblay and Annabeth Gish.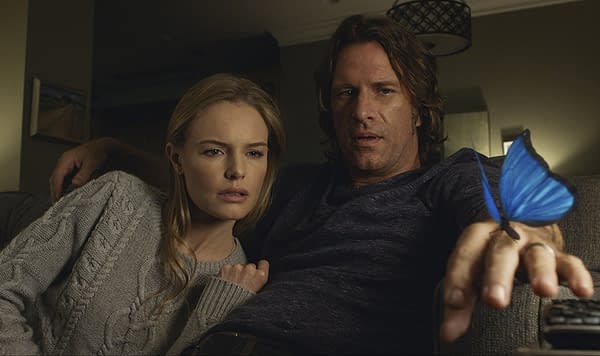 The film seems rather intense as the way Jessie (Bosworth) and Mark (Jane) discover Cody's ability is when his dreams manifest their deceased son Shawn before them. But they realize that Cody is afraid of going to sleep and learn why as some of his nightmares come to life as well. They don't give up on the boy, but rather try to figure out why this is happening. Tremblay, who plays Cody, has appeared in Room, The Book of Henry and Wonder. For eleven years old he has a resume that would be impressive at three times his age. Jane, who currently stars in the SYFY series The Expanse and played the Punisher back in 2004 is an interesting choice at age 48 to play part of the described young couple and is almost unrecognizable with long hair.
Before I Wake is available now on Netflix.