Thunderbolts: Building A Movie Around Well-Cast Characters
Kevin Feige praises casting director Sarah Finn and talks about how Thunderbolts is building a movie around well cast, established characters.
---
We have a lot of movies from Marvel on the way, and it can be hard to keep track of everything that they are working on. Marvel is finally tackling a story that fans have asked for for many years; Thunderbolts. One could argue that DC Studios beat them to the punch with The Suicide Squad in terms of premise, but there is rarely too much of a good thing. However, the story remains a mystery, but Marvel Megaboss Kevin Feige revealed to Entertainment Weekly that he is excited to build a movie around established characters that are so well cast.
"That's another one. We've got a lot of things that start shooting relatively soon," Feige said. "What's fun about that, and I sort of said this at D23, is that they are barely heroes. None of them would consider themselves heroes. When your de facto leader is Bucky Barnes, that's sort of all you need to know. That's the trickle-down. But again, it goes to the amazing work that [casting director] Sarah Finn has done across the whole MCU. You've got David Harbour and Florence Pugh and these people who are at the top of their game and popping in everything they're doing. They're already here and established in the MCU, and we get to build the movie around them."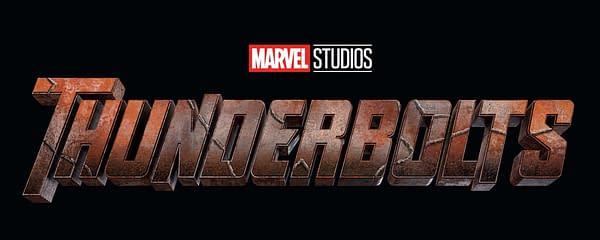 The cast of Thunderbolts is very impressive, and we don't know that much about the story right now, but as we get closer to the production start date this summer, we are sure more details will emerge.
Thunderbolts: Summary, Cast List, Release Date
In June of 2022, we learned that a Thunderbolts project was in the works, and the news was confirmed at the conventions later in the year. At the D23 Expo, we learned the lineup for the movie would include Bucky Barnes (Sebastian Stan), Ghost (Hannah John-Kamen), U.S. Agent (Wyatt Russell), Valentina Allegra de Fontaine (Julia Louis-Dreyfus), Yelena Belova (Florence Pugh), Red Guardian (David Harbour), and Taskmaster (Olga Kurylenko). Jake Schreier is directing the movie from a script by Eric Pearson. Thunderbolts is set to start shooting in June of this year, and it currently has a release date of July 26th, 2024.