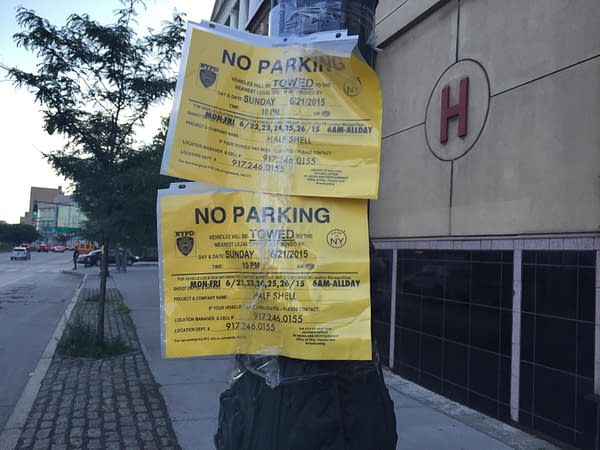 "Half-Shell" – that's the shooting nickname for the upcoming Teenage Mutant Ninja Turtles sequel movie.
And it appears to be about to start shooting outside the Hustler Club on 12th Avenue in New York City.
I don't think they'll let the Turtles in though. Clue is in their name. Unless they can score some fake ID…
Enjoyed this article? Share it!