Tobey Maguire "Likes the Choices" of Andrew Garfield, Tom Holland as Spider-Man
Marvel Comics fans have been blessed with three different actors in the feature film role of web crawler Spider-Man, and the first of the modern iterations Tobey Maguire thinks his two successors were good choices.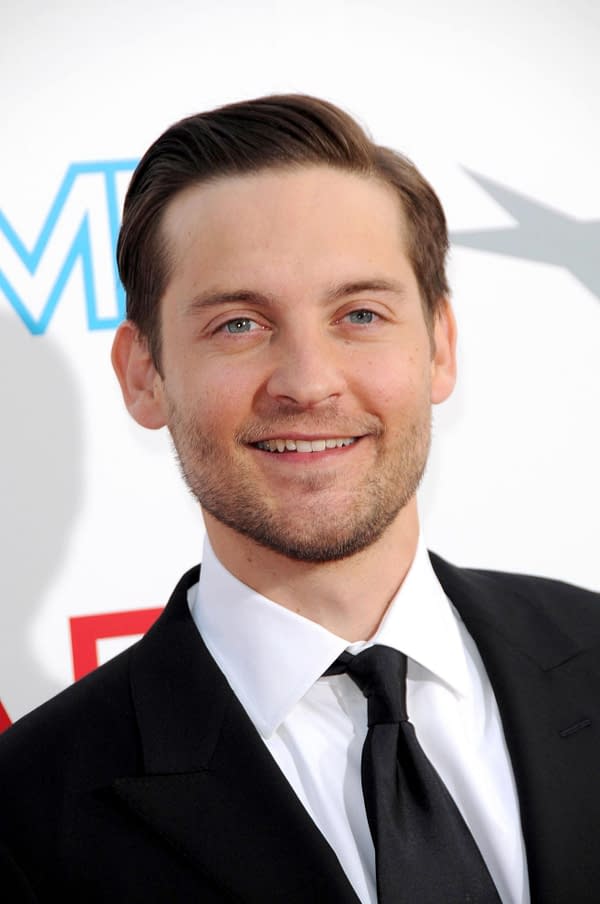 Maguire played the arachnid character three times; Spider-Man (2002), Spider-Man 2 (2004), and Spider-Man 3 (2007). Andrew Garfield followed Maguire as Spider-Man in The Amazing Spider-Man (2012), and The Amazing Spider-Man 2 (2014). Tom Holland took over when Marvel Studios and Sony Pictures reached a deal to allow the character to be featured in Disney-owned Marvel films, with his first appearance in Captain America: Civil War (2016), and continuing with Spider-Man: Homecoming (2017), Avengers: Infinity War (2018), Avengers: Endgame (2019), and Spider-Man: Far From Home (2019). This puts Holland in the lead for most times as the character in live-action feature films.
While chatting with The Hollywood Reporter about his Material Pictures production banner (which includes a $14 million deal with Amazon), Maguire commented on the live-action Spider-Verse:
THR: What do you think of the Spider-Man movies that came after you?

MAGUIRE I haven't seen all of them. What I've seen, I've appreciated. I like both of the actors a ton. I think they're both super talented. I would just say I appreciated them and I like the actors, I like the choices.

THR: Would you ever do another superhero role again?

MAGUIRE I just don't really have an "I would or wouldn't do" mindset. I'll just do whatever. … Whatever it is that comes that I feel called to, that may or may not fit in any kind of box.
It'll certainly be interesting to see what comes of Material Pictures and Amazon's partnership.
Who has been your favorite Peter Parker/Spider-Man in films so far?