The 2nd anniversary of the passing of Carrie Fisher happened this past week, and with the grim date came beautiful tributes to the Princess General from her family and friends, as well as fans across the galaxy.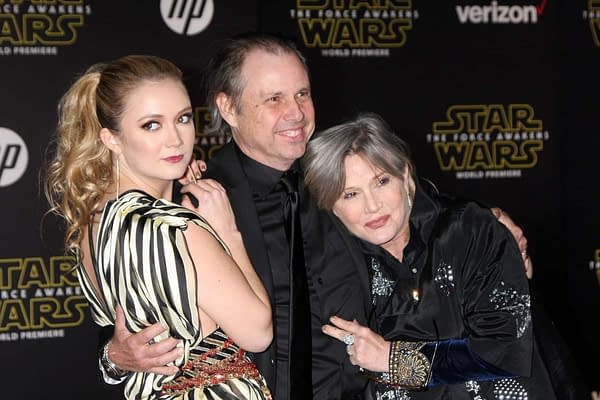 One of the most interesting comments came from Todd Fisher, Carrie's brother. In a recent interview segment with ABC News (as reported by Good Morning America), Todd said there is more Carrie to be had:
"We have a lot of her artifacts, and a lot of things of hers that she's written that will someday be shared. There's a lot more to come from Carrie."
This is wonderful news, as Carrie was an accomplished writer and author, and her voice (both spoken and written) is sorely missed.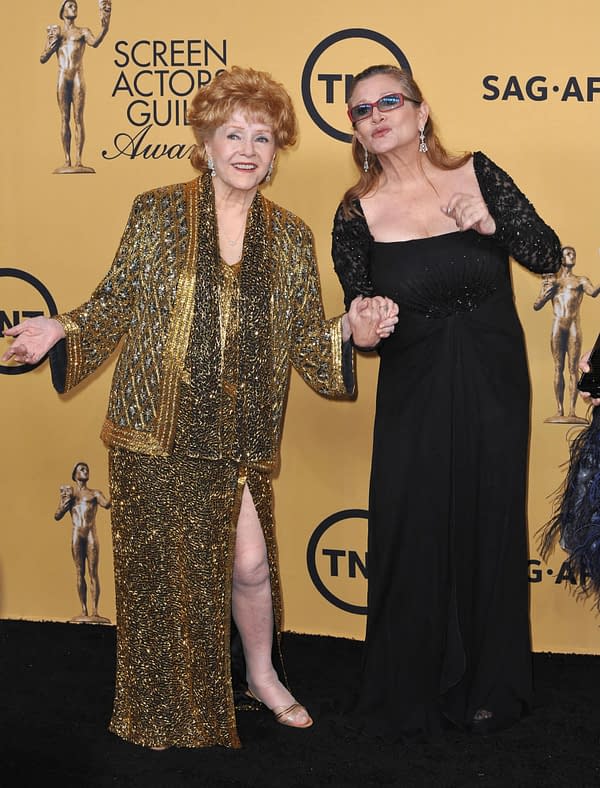 Just the day after Carrie passed, her mother Debbie Reynolds passed as well. Reynolds, the famed performer with a passion for collecting treasures from across the history of Hollywood kept no shortage of family memorabilia as well.
One such item that Todd keeps, (it hangs in the entryway at his house) is a costume a 12-year-old Carrie wore the very first time the siblings performed with their mother in Las Vegas. It's described as a salmon-colored, 60s-style, polka-dotted number featuring fringed bellbottom pants.
"My mom saved it. When I see it I always get a laugh and remember us standing backstage waiting to go onstage for the first time ever, and I remember her just completely panicking. And then of course, when the lights hit her and the audience applauded, she just fell right into it. And of course the rest is history.

I do miss them both tremendously. At the same time, I have so much left behind by them both, and so many great memories."
Enjoyed this article? Share it!