Todd Phillips Says His Joker Might Not Even Be the Joker
WARNING FOR MINOR SPOILERS
In a recent interview Joker director/co-writer Todd Phillips said that the Joaquin Phoenix version might not even be the actual Joker who will eventually face off against Batman.
It's bad enough that the discourse already reached a disturbing level but Phillips is doing nobody any favors. Historically, Arthur Fleck becomes the traditional Batman villain known as the Joker. It ought to be noted that there is a distinct age difference in the film by a number of years. This hasn't really been the case in the comics. In The Dark Knight, actors Christian Bale and Heath Ledger were just over five years apart in age. Similarly, the 1989 Batman film featured a 14 year age difference between Jack Nicholson and Michael Keaton. With Joker, there's about a 35-year difference between Phoenix and Dante Pereira-Olson.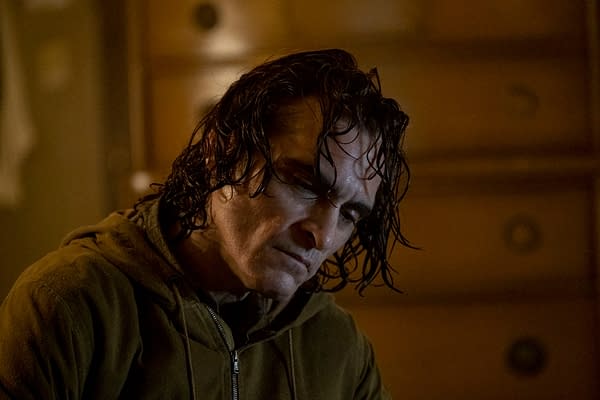 It's the age difference that led to a rather interesting fan theory–one in which Phillips discussed with the Los Angeles Times.
"Maybe Joaquin's character inspired the Joker," Phillips said. "You don't really know. His last line in the movie is, 'You wouldn't get it.' There's a lot going on in there that's interesting."
This begs the question of explaining why Phoenix's character has the same name as the villain known as the Joker. Honestly, this theory is enough to cause a headache.
Phillips has also stated that he has no intention of making a sequel to this film. Should the opportunity arise, don't expect to see Joker facing off against an adult Bruce Wayne.
"We would never do that," he said. "No, no. We'd just want to see where he goes from there."
The last movie that saw Batman face off against Joker is a comic book masterpiece to the point in which any future face-offs in live-action films feel largely unnecessary.