Uma Thurman Posts The 'Kill Bill' Stunt Clip She Says Almost Killed Her, Forgives Tarantino
In recent weeks, Uma Thurman has claimed that filmmaker Quentin Tarantino knowingly endangered her life during a stunt for Kill Bill.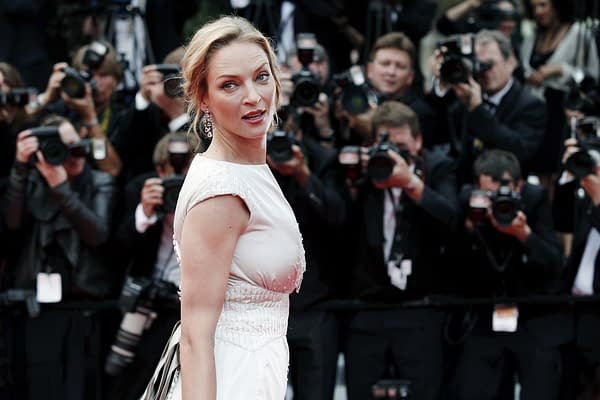 She's spoken at length about what she remembers from the scene; how she was afraid after feeling a searing pain that she may not walk again, how she fought with Quentin on set after her return from the hospital about the stunt, and how she felt the production company turned a blind eye to the situation.
Apparently Tarantino has sent Uma the footage of the stunt in question.
Maybe a lot of people will see this as Tarantino trying to clear his name, but Uma herself says she's glad he sent her the footage. She posted a clip of it on her instagram today along with a new take on the entire situation, where she has pretty much forgiven Quinten but not the producers nor Harvey Weinstein (for his involvement in this situation, not the other thing):
The big reveal there is Thurman reversing her feelings towards the director's position in the situation:
"Quentin Tarantino, was deeply regretful and remains remorseful about this sorry event, and gave me the footage years later so i could expose it and let it see the light of day, regardless of it most likely being an event for which justice will never be possible."