"The Hunt" Director Craig Zobel Breaks Silence on Universal's Cancellation
Craig Zobel said his original intention was satirical when opening up about the controversial decision for Universal and Blumhouse's decision to cancel the upcoming release for his film The Hunt. The director claimed how its message was misrepresented in media reports in an interview with Variety.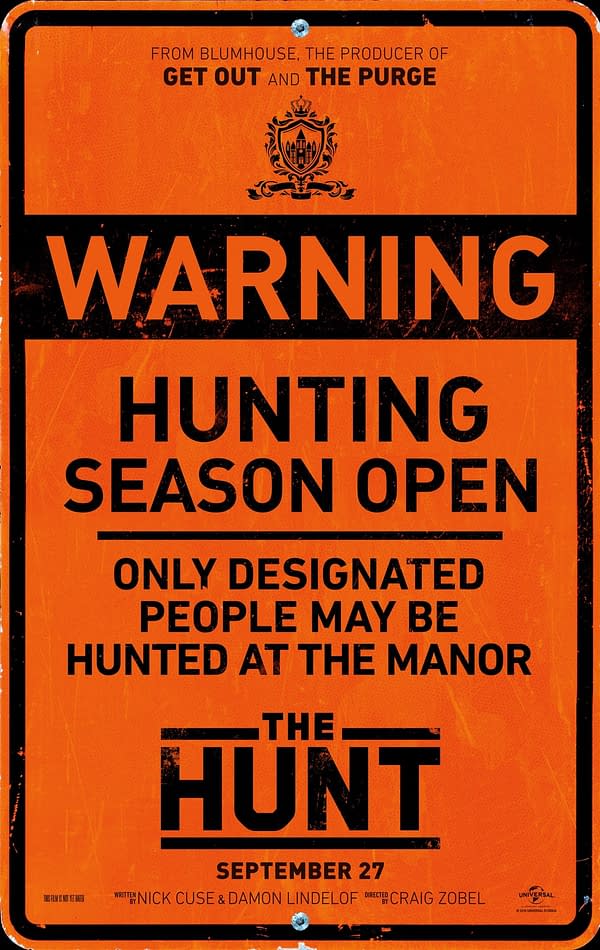 The film was pulled following a string of mass shootings and mounting right-wing backlash from the film's plot surrounding a group of conservatives kidnapped and hunted for sport from a group of the liberal elite on an isolated land. Zobel defended his film rather pokes fun across the spectrum rather than take one side among current volatile political climate.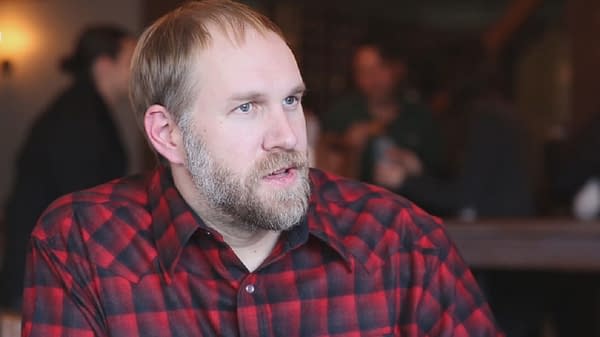 "If I believed this film could incite violence, I wouldn't have made it. We seek to entertain and unify, not enrage and divide. It is up to the viewers to decide what their takeaway will be."
Universal suspended marketing for The Hunt following the mass shootings in Gilroy, California; El Paso, Texas; and Dayton, Ohio. Conservative commentators labeled the film as a "liberal fantasy" with the president chiming in to pit the blame for "inflame and cause chaos." Zobel responded saying the film is more about bipartisanship and the current political climate's inability for empathy and hear opposing views.
"I wanted to make a fun, action thriller that satirized this moment in our culture — where we jump to assume we know someone's beliefs because of which 'team' we think they're on… and then start shouting at them. This rush to judgment is one of the most relevant problems of our time."
Despite standing by his own film, Zobel did also agree with Universal's decision given the timing.
"I was devastated by going to sleep to El Paso and waking up to Dayton. These types of moments happen far too often. In the wake of these horrific events, we immediately considered what it meant for the timing of our film. Once inaccurate assumptions about the content and intent of the movie began to take hold, I supported the decision to move the film off its release date."
https://youtu.be/x8IifEu67yU
Written by Nick Cuse (a Harvard graduate and registered Republican, who's donated to current presidential candidate Sen. Elizabeth Warren) and Damon Lindelof (a Democrat, who's criticized the president on frequent occasions), the film depicts the conservatives as heroes. Jason Blum, who runs Blumhouse and like Lindelof, has also shown similar disdain to the current administration.
When it came to Universal's preview screenings, a spokesperson mentioned The Hunt "tested well and was one of the most well-received of a Blumhouse film."
Zobel said he hoped the film would be a teachable moment, but there's irony concerning the censored status of the film.
"My hope would be that people will reflect on why we are in this moment, where we don't have any desire to listen to each other. And if I'm lucky some of us will ask each other: how did we get here? And where do we want to go moving forward?"
There's another film in a similar vein as The Hunt that involves the rich hunting others in Ready or Not being released this weekend. The target isn't a conservative, but a new bride. There are no delays and plans to be released as scheduled. Whatever the motivations for these mass shootings were, does it make a difference that a double standard is already in place when it comes to our culture's wanton obsession with grotesque violence? The ONLY difference between the two films is the targets aren't implicitly political.
There's nothing wrong in believing "not now" as opposed to "never." Canceling films like The Hunt is just another slippery slope of appeasement that doesn't achieve anything. Whatever happened in not letting terrorism influence and dictate what we do in our country? We seem to be horrible at following our own advice. A dialogue needs to be had on discourse. We had all this time and things will only get worse the longer it gets put off.