"The Hunt": Director Craig Zobel Talks How Marketing Caused Delayed Release
Universal and Blumhouse Productions came under fire for The Hunt when it was scheduled for release in September 2019. The main source of the backlash came in light a string of mass shootings that took place coincidentally when the film's trailer came out. Director Craig Zobel spoke to Playboy about what went wrong about the film's advertising and its second chance with a March 2020 release.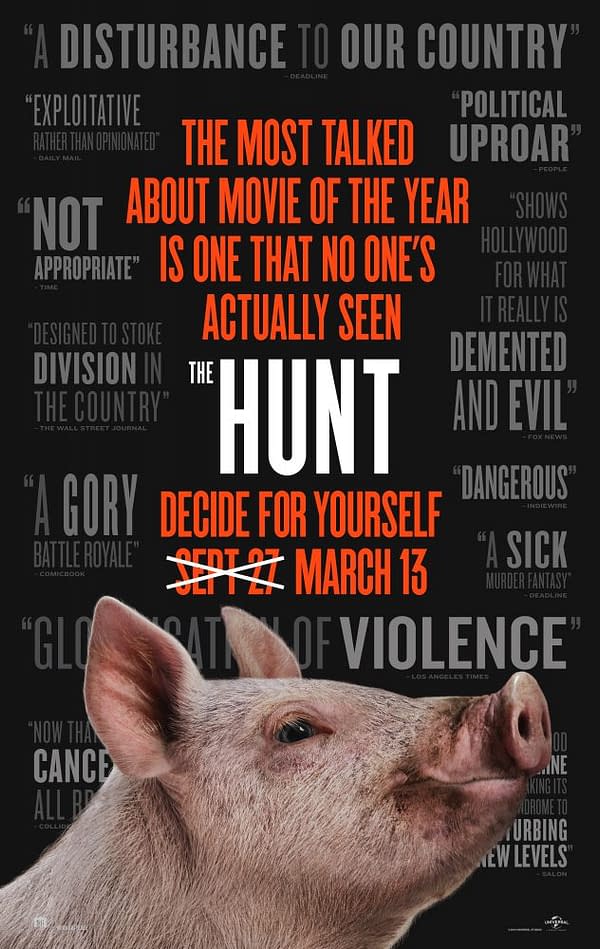 "I was a little surprised by the first trailer. The advertising certainly didn't help us, because it didn't quite tell the story. People were able to misinterpret things because they didn't have any information other than what was in the trailer, which was not all of the information, for sure."
"The Hunt" Synopsis
The film, a variation of The Most Dangerous Game, focuses on a group kidnapped to a remote area. A few of the elite pay to hunt them. The group must arm themselves to have any chance to escape. One of the problems Zobel saw was the way marketing cut the initial trailer. The director has no input into its edit. Additionally, a rumor about The Hunt's working title sabotaged any hopes of imminent release.
"That title became one of the reasons it was seen as such an incendiary, bad movie. I remember calling Nick and Damon and asking, 'Was it ever called Red State vs. Blue State?' Nick's like, 'No, that's a terrible name for a movie.' So that was just made up, and then I have people tweeting at me, 'You want to make a movie about red state vs. blue state? We'll show you red state vs. blue state.'"
Written by Nick Cuse and Damon Lindelof, the film stars Betty Gilpin, Ethan Suplee, Emma Roberts, Justin Hartley, Ike Barinholtz, and Hilary Swank.
The Hunt comes to theaters on March 13th.