We're doing a lot of talking about 20th Century FOX's Bohemian Rhapsody this week, and sure, we can say that's because it releases today.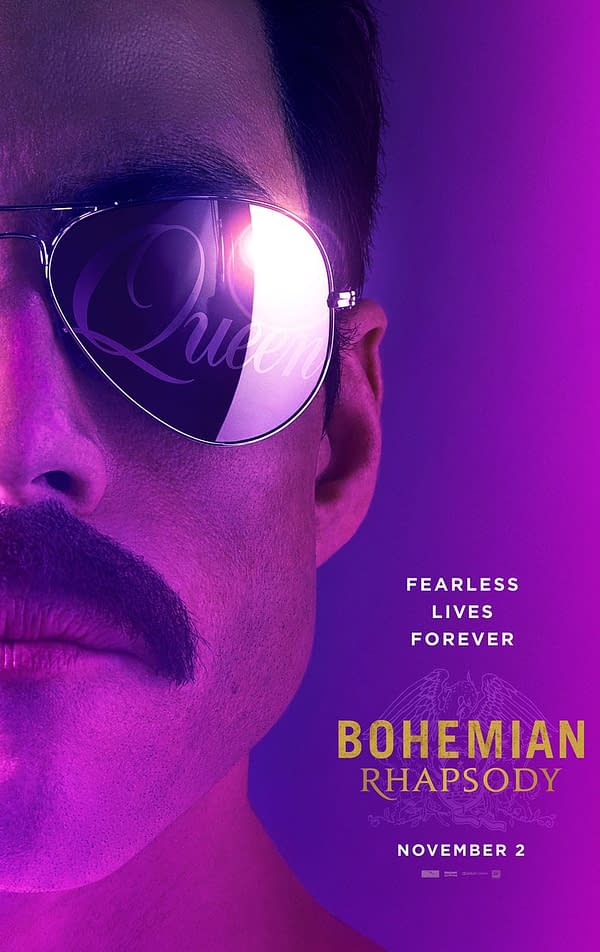 There are our reviews (which you can read here and here), and the fairly in-depth look at what happened to the previously planned Sacha Baron Cohen version of a Freddie Mercury biopic (which you can read here).
But there's another side to the flick now too, the scenes we didn't get to see in the 2 hour and 15 minute feature film.
According to our friends over at Collider, the list of things cut from the resulting movie included things like:
The full Live Aid set.
More of Freddie Mercury when he was clubbing in NYC in the 80s.
How Freddie came up with Crazy Little Thing Called Love in the bathtub.
Longer scenes of Freddie and Mary in their apartment.
How Freddie came up with the Queen emblem for the band.
How John Deacon joined the band.
The band played '39 when on tour in Japan.
While maybe not the most blockbuster-worthy of things, these are all important pieces of the Bohemian Rhapsody puzzle that we're hoping *maybe* make it onto the eventual home release.
You can see Bohemian Rhapsody in theaters beginning Friday November 2nd, 2018. [user_id]
Enjoyed this article? Share it!